The Royal feud continues as Prince Andrew – above his demands that Princesses Beatrice and Eugenie become taxpayer-funded working royals – has now asked Prince Charles to improve his daughters' statuses.
The young princesses find themselves at the centre of the developing Royal tempest as the Queen's second-born son Andrew, 56, fears that any children they will go on to have could be "commoners".
He is vying to improve the status of his daughters by persuading the Queen and the heir to the throne, Charles, with the latter being the hardest to convince, to allow their future husbands to have earldoms.
Royal convention means that all of the Queen's children enjoy the title HRH but this is only passed on to grandchildren born to the monarch's sons.
A source told the Daily Mail's Ephraim Hardcastle column that Andrew was concerned newly single Beatrice, 28, and Eugenie, 26, would produce offspring classed as mere commoners: "... His daughters' children will be commoners, defined as one of the ordinary or common people, as opposed to the aristocracy or to royalty."
Andrew's anxiety may also have been sparked as Eugenie's relationship with 30-year-old nightclub owner Jack Brooksbank continues to develop. In August of this year, the pair were rumoured to have gotten engaged, although Eugenie's mother, the Duchess of York, denied the reports.
Just last night (8 December), the young royal was seen wearing a ring on her engagement finger as she left Mayfair private members' club LouLous with her supposed fiancé, 30-year-old nightclub owner Brooksbank.
Andrew is the only one of the Queen's children to demand special titles and royalties for their children; neither Princess Anne nor Prince Edward have demanded more security, better housing, further employment and new statuses from the Queen as he has.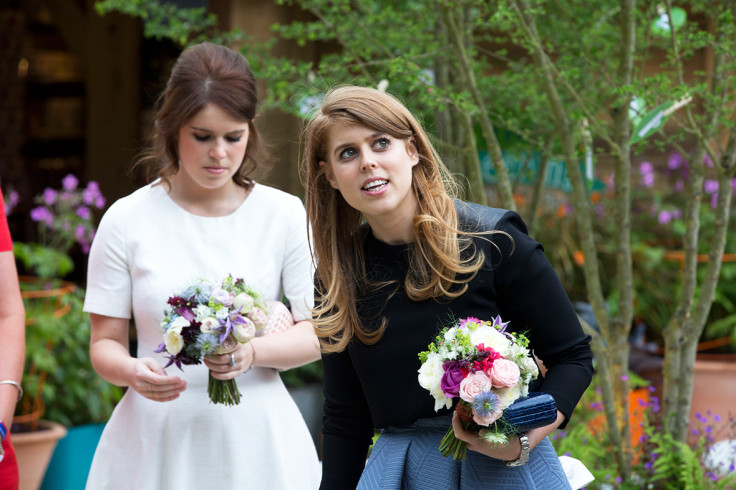 In October, IBTimes UK reported that the Queen was at the centre of an extraordinary row as her two eldest sons, Charles and Andrew, were at loggerheads over the futures of Beatrice and Eugenie. Andrew had demanded that his daughters should be given more prominent roles within the Royal Family, but Charles reportedly resisted the idea.
Andrew – who is known for having a way of twisting the Queen's arm – demanded that his daughters should carry out full-time royal duties like Princes William and Harry, supported by the Sovereign Grant, which is the public purse that funds the royals' work.
The letter was originally drafted by the Duke's private secretary and "gatekeeper" Amanda Thirsk, and complained about the princesses being in danger of being overshadowed by the Duke and Duchess of Cambridge and Prince Harry when Charles becomes king.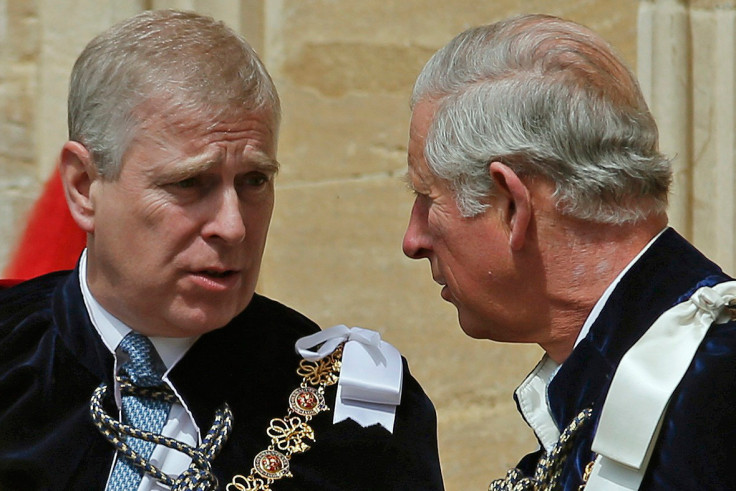 It asked the Queen that his daughters, who are seventh and eighth in line to the throne, be given better accommodation at Kensington Palace instead of having to tolerate "small" apartments at St James' Palace.
Charles – who plans to streamline the monarchy even more when he eventually becomes king – is said to be of the belief that there is "no public appetite" for more minor royals on the payroll. He plans to limit royal duties to himself, the Duke and Duchess of Cambridge, their children and Prince Harry.
So now, as it becomes quite clear that Andrew's original wishes were not granted thanks to Charles' foot being firmly put down, he has emerged, one again, with fresh demands.
Whether it is more of a power struggle between the brothers remains to be seen; but what is definite is that Andrew wants his daughters to be treated the same as William and Harry by Her Majesty.