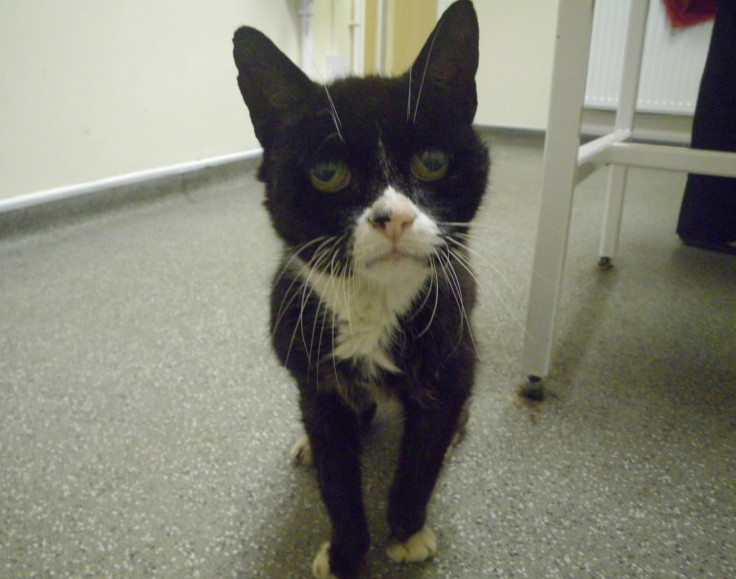 The RSPCA are appealing for information after a sick cat was callously dumped by a woman who allegedly invited nearby kids to kill the animal.
The woman was said to have short brown hair and a Dalmatian breed dog with her when she dumped the cat in a box on Wileman Street in Stoke-on-Trent around 4pm on Thursday (7 September).
According to the RSPCA, the woman then allegedly told the children: "If you want to kill the cat, you could."
The animal, who has a deformed tail and was unable to walk, was collected by an RSPCA inspector and is being treated.
The animal charity said that the cat had been given the nickname Minnie and described her as an "elderly cat".
RSPCA inspector Natalie Perehovsky said: "Minnie is not in a good way at all. When she was found she was struggling to use her back legs and part of her tail – which was deformed – was missing.
"She is so thin, dehydrated and weak and has only three teeth. Her paws were stained yellow and she had a lot of matted fur. Sadly, her health has not improved since she was found, but the vets are trying their best.
"We are very concerned that she was callously dumped like this. We are urging anyone who has any information about the woman who dumped poor Minnie to contact us in complete confidence on 0300 123 8018.
"We are very thankful to the group of children who raised the alarm after witnessing what must have been a distressing incident."