As the summer sun gives way to autumn drizzle, the silly season of news slows to a crawl and everyone gets back to work after the summer holidays, the IFA technology show in Berlin edges into view. As much a part of the technology calendar as CES in Las Vegas and Mobile World Congress in Barcelona, IFA is a showcase for everything from televisions and smartphones to speakers, fridges, lights and ovens.
Running through the first week of September, with most press conferences taking place on the second, IFA will set the stage for major announcements from Samsung, Sony, Huawei and others. IBTimes UK will be reporting from the showfloor at IFA, but before that we've put together a guide to everything you can expect from Europe's largest technology show.
---
Samsung
Breaking with tradition, Samsung announced this year's Note ahead of IFA this year – because the phone won't actually be coming to Europe or the UK. But Samsung still has plenty up its sleeve, quite literally in the case of the Gear S2, a smartwatch which is expected to be announced on 3 September.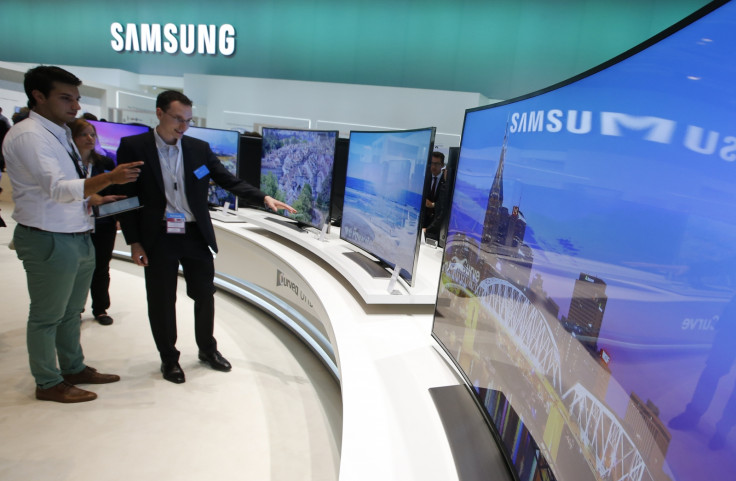 Recently teased by Samsung at the launch of the Note 5 and UK-bound Galaxy S6 Edge Plus, the Gear S2 is a smartwatch with a round screen and traditional watch design. It is thought to be running Samsung's own Tizen operating system – not Google's Android Wear – and will go up against the Apple Watch when it goes on sale later in the year. Samsung Pay could also get a mention, as European fans (and press) are keen to know when the Apple Pay rival will land in the UK and Europe.
It has been claimed Samsung will be pushing the consumer version of the Oculus Rift virtual reality headset and, nearing its release, IFA could be the place where Samsung tells us more about it.
What else Samsung has planned for IFA is anyone's guess. The company is holding two press conferences on 3 September and we will likely see a range of massive new Ultra HD televisions, the Gear S2, and possibly some connected internet-of-things white goods, too. Because who wouldn't want an Android oven and fridge?
---
Sony
Sony loves bringing out new smartphones more often than you change your socks, and this year is no exception, The Xperia Z3+ (inexplicably called the Z4 in Japan) may have only just landed on our shores, but the rumour mills are already claiming an Xperia Z5 will be shown off at IFA.
A teaser tweeted by Sony's GB account tells fans to "get ready for a smartphone with greater focus. All will become clear..." suggesting the new handset will have either a super-fast auto-focus, or a way of adjusting the focal point of a photograph after it has been taken, as the HTC One (M8) did in 2014.
A smaller Z5 Compact is also tipped to break cover in Berlin, and a leak by one of Sony's own Facebook pages claims a new model called the Z5 Premium will have a 5.5in screen and a massive 4K resolution of 3840 x 2160. As for wearables, the SmartWatch 4 could be on the cards, but more likely is an updated SmartBand with heart rate monitor, which was mentioned by Sony itself earlier this year.
As with Samsung, we also expect to see a range of new Ultra HD televisions from Sony. They will be massive, bright and thinner than ever, you can be assured of that.
---
Microsoft
With Windows 10 fresh out of the box, Microsoft will be showing off a range of new devices at IFA, all running the new operating system. These include tablets, premium laptops, gaming devices and all-in-ones, according to Microsoft. Sadly, smartphones and Windows 10 Mobile will not be seen at IFA, with Microsoft instead using its own press event later in the year to drum up interest before the Christmas shopping season begins.
---
HTC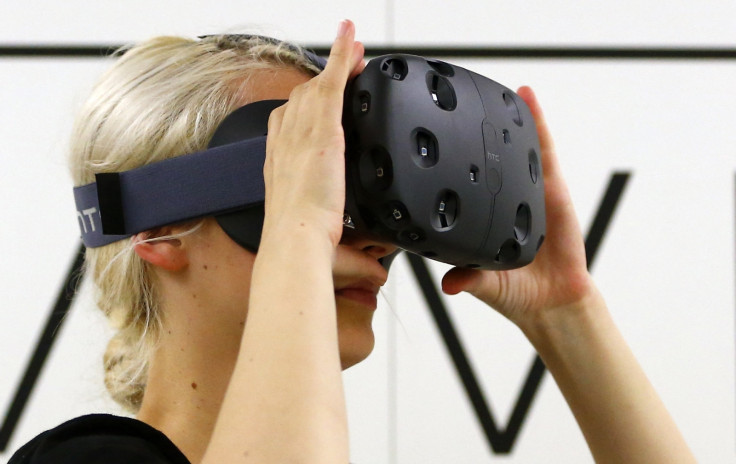 Unlikely to announce any major smartphones or wearables, HTC could use IFA to show off the Vive, a virtual reality headset produced in partnership with Valve and its SteamVR project to bring VR gaming into the mainstream.
---
Huawei
As far as Huawei is concerned all eyes will be on the company's smartwatch. Announced at Mobile World Congress in February, the Watch (yes, the same name as Apple's wearable) grabbed headlines and was admired by many. But seven long months have dragged by since then and there is still no word as to when the Watch will go on sale, or how much it will cost. With its stainless steel body, round face and attractive range of colour and strap options, the Huawei Watch has real potential, but cost will be a major factor.
As for smartphone, Huawei's phablet range could see a new model, called the Mate 8. Rumours have so far included a massive 6in screen with a Quad-HD resolution, 4GB of RAM and 64GB of storage. The rear camera will have a 20-megapixel sensor if gossip is to be believed, and there will be an 8MP camera on the front.
---
LG
LG prefers to announce flagships at its own events earlier in the year, but for IFA we can expect to see an update to the G Pro. This will either be called the G Pro 3 (no prizes for guessing that one), or perhaps the G4 Pro, suggesting it will have more in common with a larger, more powerful version of the flagship G4, instead of being the new model in a different product line.
Either way, a large screen means it will go up against the newly announced Samsung Galaxy Note 5 and Galaxy S6 Edge Plus, as well as the iPhone 6 Plus and upcoming iPhone 6s Plus. We can expect a large QHD screen and a top-of-the-range camera – and a price tag to match. LG loves its smartwatches, so the launch of a new one at IFA would be no great surprise, especially given how Samsung is all-but-certain to reveal the Gear S2.
---
Motorola
Motorola is another manufacturer to announce phones at its own events, but the company is still holding a press conference at IFA this year, so something new will likely be revealed. We're putting our money on that something being a smartwatch – specifically the Moto 360 2.
The original Moto 360 was announced way back in March 2014 and went on sale around the time of IFA that year, so it is certainly due an upgrade. Widespread price cuts at technology retailers only strengthens this train of thought.