Assassin's Creed: Syndicate's PC version delayed until November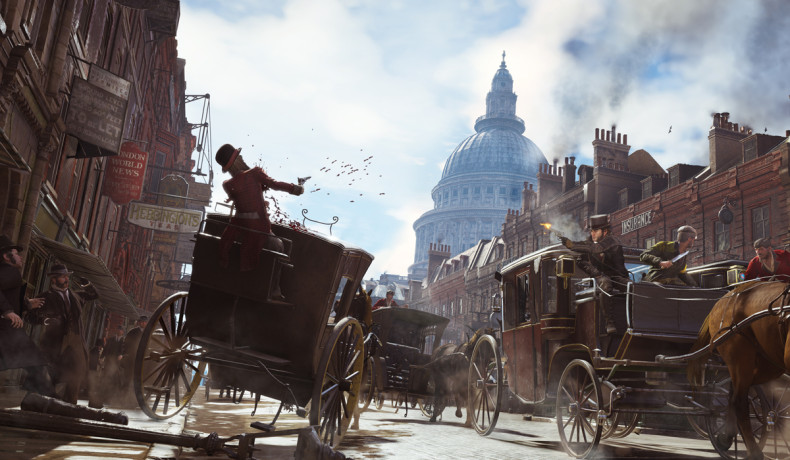 The PC version of Ubisoft's London-set Assassin's Creed: Syndicate has been delayed by nearly a month and will now launch on Thursday 19 November, whereas versions for PS4 and Xbox One will be released on 23 October.
According to Ubisoft Kiev's studio production manager Sam Kovalev the delay comes from a need to further polish and optimise the game. "The additional four weeks are for us to really bear down and finalize all of the polish and optimisation, to make sure the game and all of its systems are stable when it launches, so it runs smoothly for all players starting on day one," he said.
He goes on to say that there won't be any locks on the PC version's frame rate and resolution and that on recommended system requirements the game will target 1080p and 30 frames per second.
Development of the sequel has been primarily handled by Ubisoft Quebec with additional work from a number of Ubisoft's other regional studios. Sounds here like Kiev has been handling the PC port.
And yet it still had to be delayed by a month. Hmmm, whiffs a bit doesn't it?In a dazzling example of a developer simultaneously saying everything and nothing when something bad has happened, Kovalev also said: "We have introduced several new improvements to our production pipeline and validation process, which allowed us to focus on polishing, stabilising and optimising the PC version very early on in the project. This has been one of the top priorities for the production team this year."
It's good that Ubisoft are doing this when required though, particularly after the launch of last year's Assassin's Creed Unity was such a disaster – with a litany of bugs and glitches. Ubisoft recently also delayed tactical shooter Rainbow Six: Siege until December.
For all the latest video game news follow us on Twitter @IBTGamesUK.