That 70's show alum Danny Masterson has been dropped from Netflix's comedy series The Ranch, following multiple allegations of rape.
He played Ashton Kutcher's brother in the show, which Netflix revealed was its fifth-most-watched original series within the first 24 hours of release.
"As a result of ongoing discussions, Netflix and the producers have written Danny Masterson out of The Ranch. Yesterday (5 December) was his last day on the show, and production will resume in early 2018 without him," Netflix said in a statement released today (6 December).
Investigations against the actor began in March this year after the Los Angeles Police Department said it was looking into the allegations of three women who said they were sexually assaulted by Masterson in the early 2000s. Since then, a fourth woman has come forward to charge the 40-year-old actor with rape.
Reports about a possible cover-up by the Church of Scientology has also surfaced as Masterson, who played Steven Hyde on That 70s Show, is himself is a Scientologist.
Chrissie Carnell Bixler, one of the women who has accused the actor, came out with a scathing statement after Netflix had earlier decided to retain Masterson on The Ranch.
"For me, what Netflix has done, feels like a continuation of how the Church of Scientology made me feel when I reported my rape to them, as well as how Danny Masterson made me feel when I would beg him for an apology, an explanation, anything. 'Danny Masterson is a celebrity. He flourishes and prospers in life. You protect that and reward that.' — direct quote from the Church of Scientology. I will NOT shut my mouth when Netflix tries to make us feel like we don't matter," the Daily Beast quoted Bixler as saying.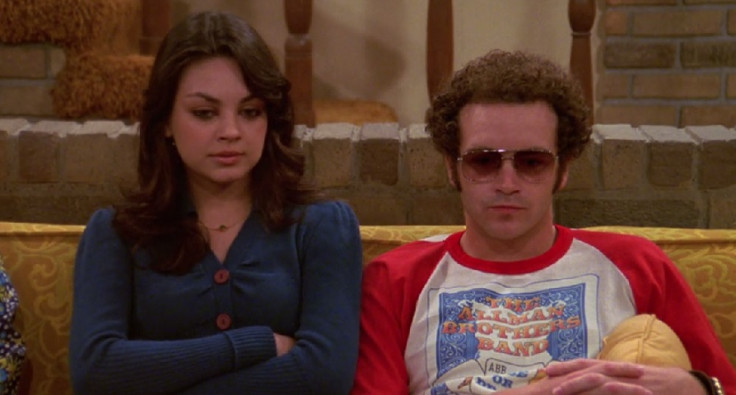 Masterson, however, has consistently denied the claims, calling them "outrageous allegations".
His statement read: "I am obviously very disappointed in Netflix's decision to write my character off of The Ranch. From day one, I have denied the outrageous allegations against me. Law enforcement investigated these claims more than 15 years ago and determined them to be without merit. I have never been charged with a crime, let alone convicted of one."
"In this country, you are presumed innocent until proven guilty. However, in the current climate, it seems as if you are presumed guilty the moment you are accused. I understand and look forward to clearing my name once and for all.
"In the meantime, I want to express my gratitude to the cast and crew that I've worked so closely with over the past three seasons. I wish them nothing but success. I am also so thankful to the fans that have supported me and continue to do so," he added.
This was the first time that Masterson and Kutcher had reunited after That 70s Show ended in 2006. The Netflix series is a comedy about a family living in a Colorado ranch.
Masterson will still appear in the second half of season two of The Ranch, scheduled to air from 15 December onwards.
In November, Netflix had dropped Kevin Spacey from House of Cards, following similar multiple sexual assault allegations.