Rebekah Vardy was one of the most scrutinised stars in I'm A Celebrity and even after her exit from the show, she continues to grab headlines.
Speaking to the Sun, Vardy revealed how she was too hungry all the time to even think about sex.
"I missed cuddles with Jamie but I didn't think about sex once. No one thought about it in camp. It's weird but the hunger takes over," said the wife of Leicester City striker Jamie Vardy.
She added that after losing a stone during her time in camp, this is the skinniest she has been in years.
Vardy has also continued to court controversy post-exit. Following a backlash over trying to "bully" fellow participant Iain Lee, she claimed that the massively popular ITV reality show could have been fixed.
Vardy alleged that many of her scenes with Lee weren't aired. She also admitted that she broke down in tears when she realised how she was portrayed on TV.
Vardy said: "I cried when I found out. It seems that so many scenes weren't aired on the show."
Vardy was accused by viewers of ganging up on Lee, who suffers from anxiety and depression, along with Jamie Lomas and Amir Khan. She was even asked by some fans to step down as the mental health ambassador of a UK charity YoungMinds.
But contrary to what was shown on TV, the WAG says that she was always trying to make sure that Lee was fine.
"The whole time I was checking if he was OK, especially after he failed his first trial. He wouldn't eat and I had to force him to have food," Vardy said.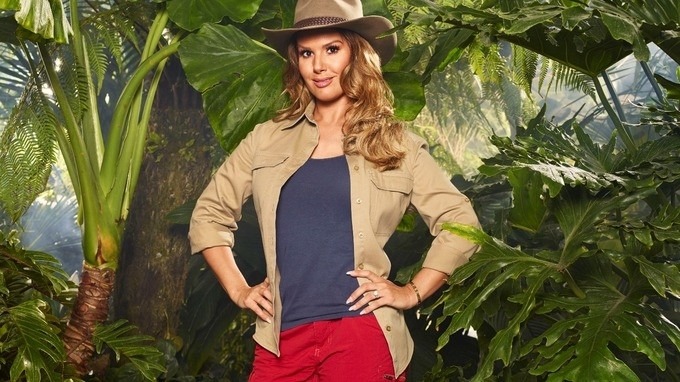 After her elimination, the 35-year-old spoke to Extra Camp presenter Joe Swash where she said that Lee was a "fake".
"He is going in there to win and he is playing the sympathy card and he isolates himself from the rest of the camp and then as soon as the cameras are on he wants the limelight," Vardy added.
She later explained that her words had been taken out of context. "I was under pressure when I made that comment about him being an utter fake.
"I questioned whether he was playing a game as I didn't understand how he could go from being so withdrawn and quiet to being loud and boisterous the minute the camera was on him," said Vardy.
Vardy told Pier Morgan on Good Morning Britain: "There was no drama, there was no aggravation, there were no issues whatsoever.
"We all got on so well and maybe that's what the public didn't like."
Vardy was the third contestant to be eliminated from the I'm A Celebrity jungle after comedienne Shappi Khorsandi and politician Kezia Dugdale. The Saturdays star Vanessa White was the latest campmate to leave the show in yesterday's (5 December) episode.