A paedophile killer has been found guilty of brutally murdering his girlfriend's former abuser.
Jace Crehan, 23, from Louisiana, will now face a mandatory life sentence after prosecutors rejected his manslaughter plea for the killing of Robert Noce, who was previously convicted of molesting , Crehan's girlfriend, Brittany Monk.
Noce, 47, abused Monk repeatedly between the ages of four and 12 while living with her and her mother, who he was in a relationship with.
Crehan and Monk ambushed Noce in his secluded trailer during the early hours of 4 July 2015 – just 13 days after the sex offender escaped jail, receiving five years probation, for his crimes against Monk.
Monk, who was seven months pregnant at the time of the revenge attack, had already pleaded guilty to manslaughter, which prosecutors expected, reported The Advocate.
The couple entered Noce's trailer at around 1.30am. Crehan, who was 20 at the time, attacked the sleeping man, putting him in a choke hold while Monk, then 17, punched him several times in the head.
"I just kept screaming, 'You ruined my life!'" Monk told the court.
Crehan then beckoned Monk to get a knife from Noce's kitchen, she selected the "biggest" one that would do "the most damage" and handed it to her partner, who then plunged it into Noce five or six times.
"I heard the knife stabbing him, like crunching on leaves that are brown," Monk said, before describing Noce's "gurgling" death noises and blood squirting from his neck like a ketchup packet being stepped on.
The couple then stuffed Noce's body into a 55-gallon plastic barrel the sex offender used to brew wine, flooded his trailer in an attempt to cover their tracks, and disposed of their clothes and the weapon.
The next afternoon they attended a barbecue at Crehan's grandparent home: "If we didn't go, it would have looked strange," Monk said. "It would have looked like something was wrong."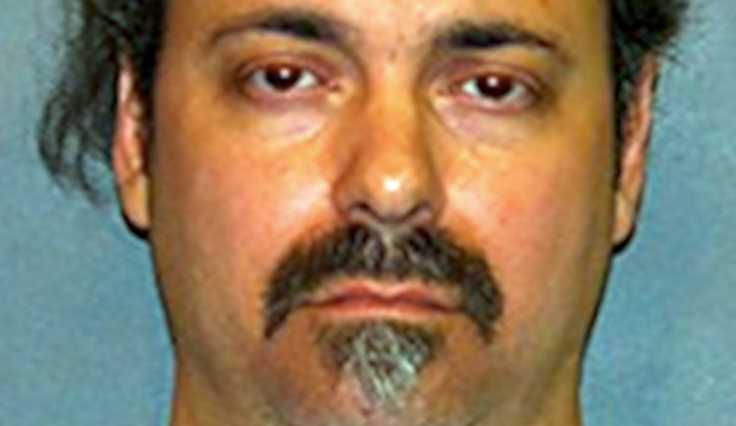 Crehan did not testify at his trial. However, he previously confessed his involvement to police and stated that he had no regrets.
"I made her [Monk's] life better by what I did," he said. "That's enough for me ... I'm not sorry for what I did."
However, prosecutors directly challenged his interpretation of events when Monk was on the stand.
"Has killing Robby Noce that night made your life any better?" asked Assistant District Attorney Darwin Miller.
"No," Monk replied.
Crehan showed no emotion as the jury convicted him of second-degree murder by a majority of 11-1. His grandparents wept from the gallery as the verdict was read out.
His defence team had tried to portray the crime as an act of passion – and Crehan and Monk as a modern-day Romeo and Juliet.
But Miller poured scorn on this theory, saying: "We do not live in a country where we as a society are allowed to take the law into our own hands to do justice.
"That's what happened here. This is not a Shakespearean tragedy. This is not a Hollywood movie. This is the killing of a human being, whether you like him or not."