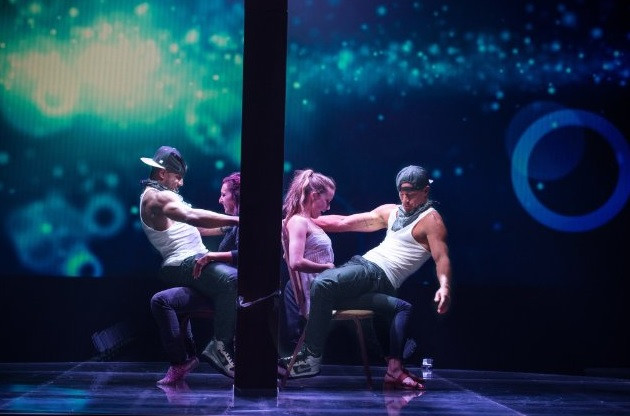 A jailed stripper who claims he was the man behind the Magic Mike movies has spoken out against his protégé Channing Tatum – saying that the star has cut him out of his life since he found fame.
Speaking exclusively to the Daily Mail, Michael Sorrentino said that that since Tatum has become a huge Hollywood name, the actor has treated his former friend and boss as if he were "dead" –even ignoring his past attempts at reaching out to the 21 Jump Street star.
Despite being in a number of movies beforehand, it was undoubtedly 2012's Magic Mike that saw Tatum propelled into superstardom. Acting as both producer and lead character within the original film, the 35-year-old made millions from the surprise box-office hit and now the follow-up, Magic Mike XXL is expected to be a similar success.
Now, Sorrentino, who is currently serving a prison sentence for drug distribution, suggests that if it wasn't for him taking then 18-year-old Tatum on as a budding dancer, he wouldn't have made it in Hollywood. "If he had never started dancing with us he would never have been there. He was riding our coat tails," he told the publication from his Florida correctional work camp. "I helped him then – it would be nice for him to help me back. Credit where credit is due."
Their real-life relationship was similar to that shown in the first movie, depicted by Tatum and co-star Matthew McConaughey, where Tatum's character Mike Lane is shown the tricks of the dancing industry by McConaughey.
"That thing was unreal," Sorrentino said, describing the success of the first film. "It really blew up. I got a bunch of letters from people saying: 'I can't believe they are using your name.' But since I was in jail, my hands were tied.
"When I was still out I had tried to reach out to him but never heard back. I guess he is now at a level where... who am I to him? I'm dead to him." The former dancer went on to say that: "It's hard to watch [Tatum, dance in the movies] without feeling a certain type of way."
"He was no different than any of us. But I'm not going to put him down – you are who you hang around with."
Tatum was never shy in sharing the fact that the plotlines to both Magic Mike movies were inspired by his life as a struggling young stripper in Florida in the 1990s, although he always assured that the movies did "not [feature] one character that I took from my real life".
However, Sorrentino thinks differently. Aside from the name being one that he used when he was performing, the 44-year-old can see similarities between him and Tatum's role, even the occasional scene he believed to be lifted from his personal routines.
"Some of the things were not my character – but some of them were very much like me. How he was dancing to techno music with all the black clothing – that was my style, I did that."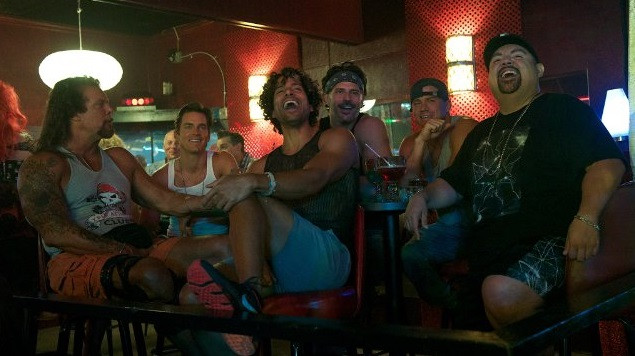 It wasn't just aspects of the first movie that rang true when it came to Sorrentino and Tatum's time spent together in the exotic dancing careers for the former stripper either. The sequel, which came out in the UK last Friday (3 July), sees the original gang Mike, Richie, Ken, Tito and Tarzan travel from Miami to South Carolina to put on one last show at a renowned stripper convention in Myrtle Beach, and the idea of a 'buddy road-trip' is something that Sorrentino used to do with his protégé.
"We would travel to several different clubs. There would be five or six of us in a truck, driving together. They were interesting times," he recollected, chuckling. "We got up to all kinds of things. On the way some of us would be talking about what show we would do, others would sleep, others would smoke pot.
"And after the shows some of the guys would pick up chicks... there were some wild parties. We would be drinking and closing the clubs down."
Speaking about his own life and looking forward to his release in January, it seems like this time, it may be a case of life imitating art, rather than the alleged other way around as Sorrentino states he could return to stripping when he's completed his conviction sentence. "I've not just been doing dead time, I'm doing something for myself, you have to," he said. "It's going to come real fast. I'm really excited. I've got my head on straight. I'm good. I have a bunch of ideas to work on."
"I'm still ambitious,' he confessed. "Everyone says, "when you get out you should dance". If I decide to go back I could really get paid. I'm the real Magic Mike."