Women and men everywhere are no doubt green with envy as Magic Mike XXL star Channing Tatum has admitted he and his wife Jenna Dewan would love to have a threesome with actress Emilia Clarke.
Responding to the Game Of Thrones star's admission that she is open to a "sexual" encounter with the married couple, Tatum, 35, told radio host Howard Stern that he has already discussed the situation with Dewan, 34.
Recalling his response to Clarke's declaration, the actor said on Stern's Sirius XM show: "And I'm just looking at my wife for reaction.
"Like, 'I don't know. I don't know what's happening. Is this happening? I think this might be happening.'"
He added: "Jenna's a pro. She's just like, 'Oh yeah, let's do it!' And then it never happens."
Not only is the 22 Jump Street actor ready for the menage-a-trois, but he joked about using Game Of Thrones props to make Clarke, 28, feel comfortable.
He quipped: "Oh, come on. What guy in their right mind [wouldn't be into it]?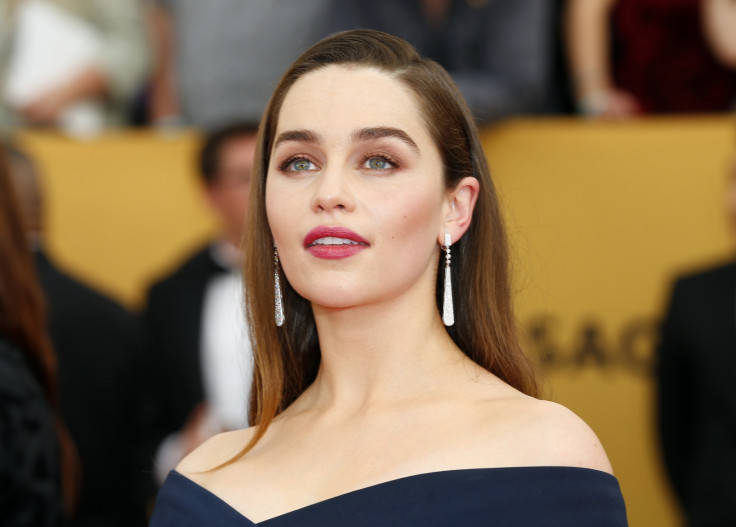 "I would put on some loin cloths and some swords or whatever to make it happen. Look, I'll go find a dragon if you guys really want me to. Like, I'll figure it out."
In her interview with Harper's Bazaar magazine in May, Clarke revealed her crush on the couple, explaining: "I was at a Golden Globes after party and Channing fucking Tatum came up to me, and his stunning missus, Jenna Dewan.
"And they said, 'We call each other 'moon of my life' and 'my sun and stars' and all that. And I was like, 'I cannot contain this. Please, can we all have something sexual together? You're both beautiful, even just a hug."
White House Down star Tatum has been married to actress Dewan for five years and they have a two-year-old daughter, Everly.
As one of Hollywood's biggest sex symbols, Tatum was asked if he is ever tempted to cheat, but the actor stated he is fully committed to his marriage, replying: "The temptation really isn't an aspect.
"And I don't really how to describe that other than, if you keep the line taut between you and your lover, the person that you've devoted your life to, that doesn't have any room to sneak in. I've lived a crazy life before."
He added: "And I've had long-term relationships...and then like really crazy play in between...It's just, once I've sort of made the decision [to commit], it doesn't really ever become a thing."