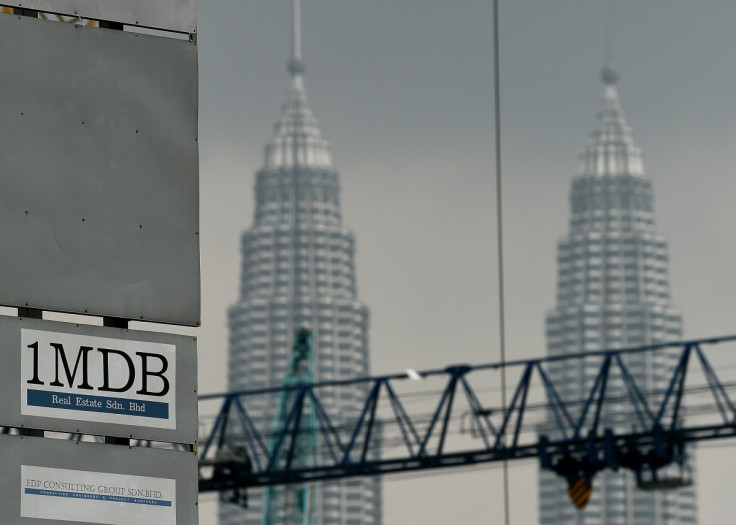 Malaysia's Economic Planning Minister Abdul Wahid Omar has admitted that the financial model that state fund 1Malaysia Development Fund Berhad was based on was unsustainable right from the very start. He said the format the fund was set up was an exception and not the norm for Malaysian government-linked companies.
Speaking to CNBC's The Rundown on 4 April, he said that 1MDB, which was set up in 2009 was wholly-owned by the Ministry of Finance. It was not listed as other government-owned firms were.
"The model that they took was low capitalisation and huge borrowings, and I think as they found out, it wasn't a sustainable model. With that came debt realisation, where the board has now embarked on a rationalisation plan," he told the TV station.
1MDB had close to $11bn (£7.7bn) in debt just after five years it was set up. It missed various deadlines for loan repayments to creditor banks. Subsequently, a debt rationalisation programme was launched in May 2015 which involved selling off assets.
In November last year, the fund successfully sold off its energy assets for $2.3bn to a Chinese nuclear power supplier. "The norm [in Malaysia] is successful transformation of the government-lined companies that we've embarked on," Abdul Wahid said.
He said that other major corporates in Malaysia, notably Maybank, CIMB, Telekom Malayisa and Sime Darby, had all undergone this transformation by steadily improving their financial performances and governance by enhancing their role in nation-building.
The minister's statement however may do very little to overcome the problem the state fund has gotten itself and a host of international and domestic banks as well as some prominent personalities into hot water. Several countries are now undertaking their own investigations over the alleged illicit channelling of funds from 1MDB.
Abdul Wahid said that the Malaysian authorities was doing their best to investigate the matter. "The process is ongoing, including the enquiry by the public accounts committee. This is a parliamentarian committee, comprising of members of both sides of the political divide, the opposition and the government and we should allow this process to continue," he said.
Parliamentary committee hopes to submit report on 7 April
Separately the Parliament's Public Accounts Committee or PAC hopes to table its findings on 1MDB in Parliament on 7 April if it manages to finish writing the report by 4 April. "We are trying to rush it; hopefully we can get it all done. We are trying to finish it today, but I don't think we can," the Selayang MP William Leong told reporters in Parliament.
He said that PAC needed time to go through the available information and write a comprehensive report on 1MDB, with the panel members having already met three to four times to draft the report. "We are working very hard now to draft it because this is one of the longest [inquiry] we have, about 10 meetings, normally we don't have so many meetings," he said.
He continued: "Because there are so many transactions, there are so many things that are happening, because we are talking about the whole life of 1MDB, from the time it started until today." He also tempered expectations of the PAC report, saying that the committee's scope is limited to looking into the procedures related to government finances.
He pointed out that PAC was not the anti-corruption body, nor the police or the central bank. "So we look at the government money and the procedures," he added. Parliament's last day in its current session is on 7 April, the Malay Mail noted.