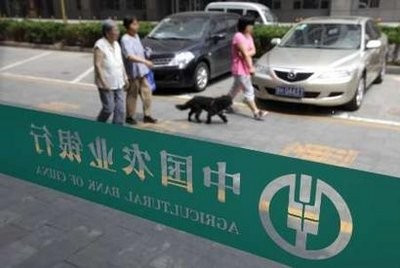 The International Monetary Fund has warned Chinese banks of mounting risks that might hinder growth, adding to concerns about the country's financial systems. State-owned banks are sitting on accumulated bad loans, following the lending boom during the 2008 global crisis.
Chinese banks are facing "a steady buildup of financial sector vulnerabilities," says the IMF report, which is based on stress tests on 17 of the country's bigggest state-owned lenders. The IMF warnings came in the wake of growing concerns in financial markets across the world over Italy's debts and the eurozone crisis.
Though the economy grew by 9.1 percent in the current quarter ending September, the growth forecasts are not as robust, in the face of a fall in exports to the U.S. and European countries. The property market has seen a similar dip in growth.
The IMF called for decreased government control in formulating lending decisions, in order to help reduce the banking risks. The growing imbalances of export and investments and a downward trend in domestic consumption are adding to concerns affecting the Chinese economy.
"While the assessment in the reports is overall objective and positive, and the recommendations on the future reforms are constructive, a few points are not sufficiently well-rounded or objective, and the time-frame and suggested priorities of some proposed reform measures need to be further analysed," said the Peoples Bank of China, in response to the IMF warnings, in a report by the Guardian.