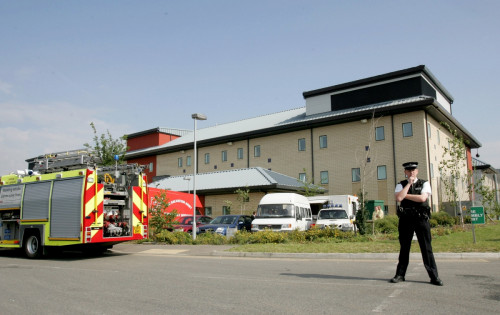 An 84-year-old man being held in custody died in handcuffs in a West London immigration removal centre, despite being declaired unfit for detention.
Inspectors investigating the "shocking" case stated a "sense of humanity was lost", after the HM Inspectorate of Prisons visited the Harmondsworth immigration removal centre in August 2013.
Medical records described the Canadian victim as "frail, 84 years old, has Alzheimer's disease... demented. Unfit for detention or deportation. Requires social care".
However, no referral to social services was made. According to the reports, the man was taken to hospital where he was restrained for around five hours, before dying in the handcuffs.
Officers investigating the Harmondsworth centre said 11 detainees had been held for more than two years despite one in particular willing to return to his country.
Other cases recorded in the report, included a dying man who was handcuffed while sedated, as he underwent surgery and another involving a stroke victim who was handcuffed to his wheelchair on his journey to hospital.
The Prison Reform Trust said the centre had disregarded "the basic principles of humanity and decency".
Spokeswoman Juliet Lyon said: "Have the authorities responsible for Harmondsworth forgotten the basic principles of humanity and decency that must apply to any form of custody?"
Mark Harper, immigration minister, said the use of handcuffs to restrain the elderly victim seemed ""completely unjustified and must not be repeated".
He also said that GEO Group UK Ltd had been working "below the high standard expected".
"This report makes a number of recommendations that we will be taking forward and I expect to see significant improvement," he added.