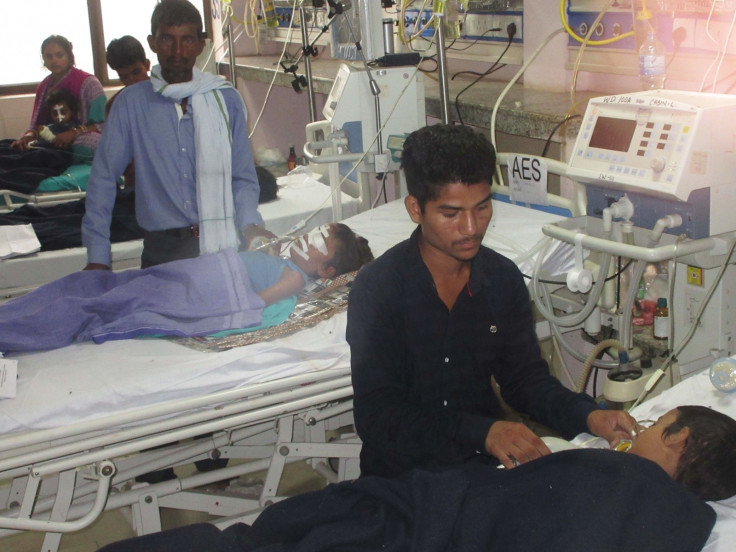 At least 49 children have died over the past month at a government hospital in the northern Indian state of Uttar Pradesh allegedly due to either lack of oxygen supply or medicines. This comes within 30 days after a similar tragedy hit another medical facility in the state's Gorakhpur district.
The Uttar Pradesh state government has ordered an investigation into the latest deaths which took place at the Ram Manohar Lohia district hospital in Farrukhabad. Some senior officials have also been transferred from their posts. Local city magistrate Jainendra Kumar filed a formal complaint stating the shortage of oxygen supply led to the deaths.
"It is amply clear that most children died because of lack of oxygen," read the complaint adding that the "doctors neither administered oxygen nor any medicines" to the victims.
However, government authorities have maintained that the exact cause of the incidents is yet to be firmly established. "Action will be taken against officers and doctors on the basis of the report of the technical team," said high-ranking government official, Prashant Trivedi, principal secretary of health and family welfare.
A special team has been formed to examine the reason for the deaths and has been asked to submit the preliminary report on Tuesday, 5 September. Among the deceased children, 19 were stillborn.
In early August, more than 60 children died at a state-run hospital in Gorakhpur with the mass deaths being linked to medical negligence. All the infants, hospitalised at the neonatal or pediatric ward, lost their lives within a span of over five days at the Baba Raghav Das Medical College Hospital.