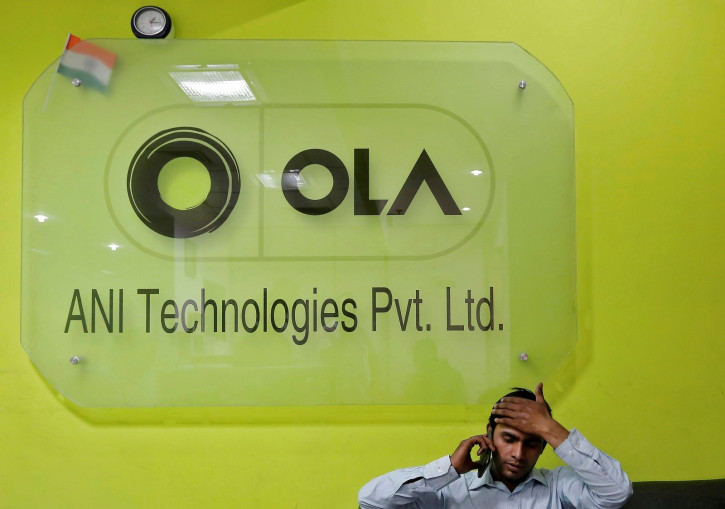 A 30-year-old woman has accused the driver of app-based cab service provider Ola of unzipping his trousers and flashing at her in Mumbai on Monday (7 August).
The accused Arun Matadhankar Tiwari, 40, has been arrested from his residence and will be taken to a local court, police said on Wednesday.
Officials said the woman, who is hails from the state of Uttar Pradesh in northern India, was in the city for an interview. She booked a shared Ola cab and when she got in, there were other passengers in the vehicle.
In her complaint, the woman said that when the cab reached Shivaji Park, she was alone in the vehicle. She said she was busy on her phone when she noticed the cab had stopped and then she saw the driver unzipping his trouser and flashing.
"Shocked, the woman immediately got off the taxi and ran as far as she could. The woman then asked a passerby the address of the nearest police station and went to the Shivaji Park police station," said Rajiv Jain, deputy commissioner of police (zone V) as quoted by Hindustan Times newspaper.
The police have registered an offence under section 354 of the Indian Penal Code against the driver for purportedly outraging the modesty of the woman, Jain said.
"Ola has zero-tolerance for such behaviour and we have blacklisted the driver with immediate effect as soon as the issue was reported to us. We have extended full support to the customer and relevant authorities for further investigation. Safety of customers is paramount to us at all times," an Ola spokespeson said, according to Hindustan Times.
In a similar incident in May, a woman in Bengaluru accused an Ola driver of molesting her when she was heading home from work around 2.30am local time (10pm BST).
The woman, a professional singer, alleged the driver veered off the route shown on his Ola-approved mobile phone map after driving for a while and stopped at a deserted location. The driver then turned around and groped her, the woman said in her complaint filed.
In the same month, an Ola driver was arrested by Mumbai Police for allegedly kidnapping and molesting a 32-year-old woman in his car. The driver reportedly wanted her to be his friend.