India Eyes Japanese Military Aircraft in $1.65bn Deal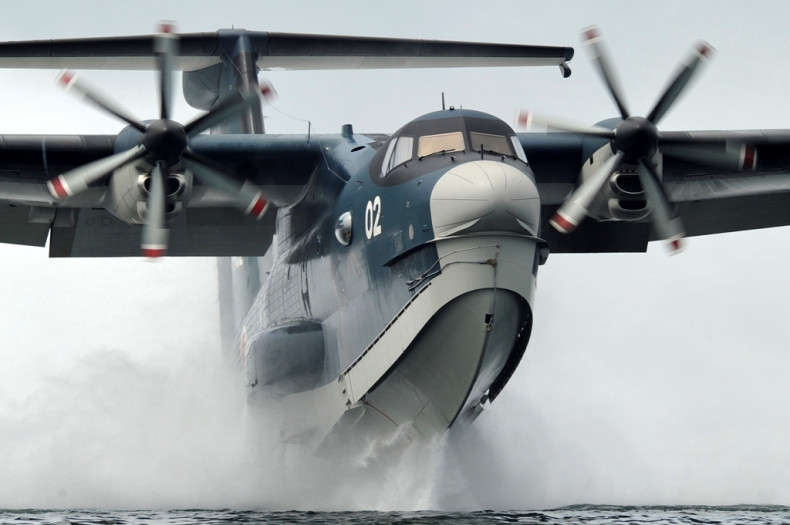 India is poised to become the first country since the Second World War to buy a military aircraft from Japan, helping Tokyo end a self-imposed ban on arms exports and giving a boost to struggling Japanese defence contractors.
The two sides are close to signing an agreement for the ShinMaywa Industries' US-2 amphibious aircraft, a deal worth about $1.65bn (£995m, €1.21bn), unnamed Indian officials told Reuters.
New Delhi could purchase at least 15 planes priced at about $110m, they added.
A deal could pave the way for a greater Japanese thrust into India, the world's largest weapons market dominated for long by Russia and now open to Israel and the US.
The US-2 has a range of over 4,500 kms. Once acquired, the aircraft could be based in the Andaman and Nicobar island chain, near the western tip of Indonesia, allowing them to fly far into Southeast Asia.
Negotiations on joint production of the plane in India and other issues are expected to resume in March.
For now, a stripped-down civilian version of the US-2i search and rescue plane is being offered to Asia's third-largest economy.
"There is a whole amount of defence-related cooperation, between India and Japan," said Gautam Bambawalle, an Indian foreign ministry official responsible for North Asia.
"We want Japanese technology, we want Japanese capital investment into India," Bambawalle added.
Weekend Negotiations
Japanese prime minister Shinzo Abe discussed the aircraft deal with his Indian counterpart during a trip to New Delhi last weekend, as ties rapidly warm between the two nations just when both are involved in territorial disputes with China.
Abe's government has promised to review Japan's ban on weapons exports, a move that could help defence contractors like Mitsubishi Heavy Industries and Kawasaki Heavy Industries.
Mitsubishi Heavy is in advanced talks to supply parts for the F-35 stealth fighter to Britain's BAE Systems. A deal would herald the first participation of a Japanese manufacturer in a global weapons programme.
India bought weapons worth about $12.7bn between 2007-2011, according to the Stockholm International Peace Research Institute (SIPRI). Purchases included everything from basic military hardware to an aircraft carrier.