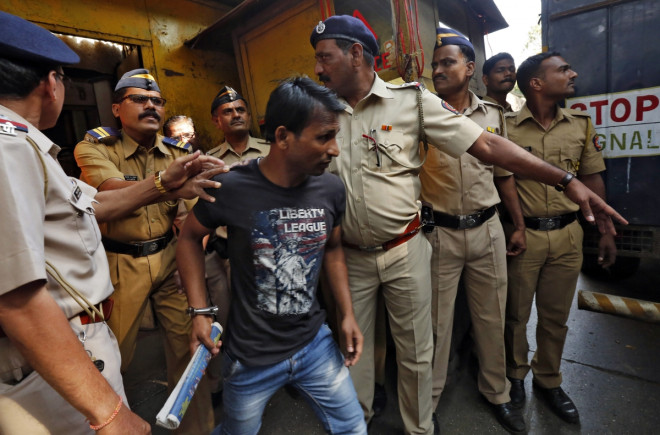 A court in India's business capital Mumbai has sentenced four men to life imprisonment for gang rape of a call centre operator in July last year at an idle mill in the central part of the city, according to local news channels.
Three of the men have also been convicted of raping a photojournalist barely a month after assaulting the call centre employee at the same mill. Two minors, one in each case, are being tried at a juvenile court.
Under the amended law, life imprisonment would imply imprisonment till the "remaining part of a person's natural life".
A total of seven men including the two minors have been convicted of both the gang rapes.
Sentencing in the photojournalist rape incident which happened at the same place involving three of the men common to both the cases has been adjourned till 24 March.
In August 2013, the 22-year old photojournalist was gang raped by five men. The accused also reportedly made a clip of the victim during the assault.
Following media frenzy, a 19-year-old call centre operator came forward claiming that she too was earlier raped by three of the accused at the same location.
During the trial, the photojournalist fainted in the courtroom after identifying the rapists and had to be rushed to hospital.
The call centre worker is also suffering from post-traumatic stress disorder as a consequence of the assault, the judge noted.
The defence lawyer of the accused pleaded with the judge to reduce their sentence in view of their social and economic background.
"They are not part of the society. See the kind of social economic conditions they come from ... their influences, friend circles. Even if death sentence is given, nothing is going to change society's point of view...must be given chance for reformation".
However, public prosecutor Ujjwal Nikam maintained that the "accused are shameless. All accused should be imprisonment for remainder of their life".
He said that this was a heinous crime that left a mental scar on the victims, and sought maximum punishment.
Nikam also pointed out that three of them were repeat offenders, and so deserved capital punishment.
The judge ruled that the "offence was pre-meditated, they are depraved", before sentencing all convicts to life imprisonment.