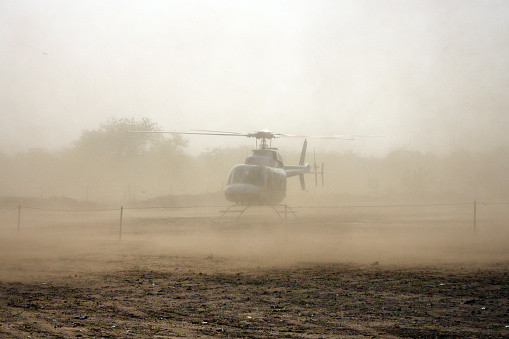 Seven people died when a helicopter heading for the popular pilgrimage centre of Vaishno Devi in North India, crashed in Jammu's Katra region. Among the passengers was a three-month-old baby.
Times of India quoted the Inspector General of Jammu Danish Rana as saying, "Seven people -- six pilgrims and the lady pilot -- died in the crash. We are investigating the cause of the accident." The identities of the passengers are yet to be ascertained.
Eight minutes into the flight, the helicopter which is owned by the privately run Himalayan Heli Service, caught fire and immediately plummeted to the ground.
Former Jammu and Kashmir chief minister Omar Abdullah took to Twitter to express his concern. He posted: Very sorry to hear about the chopper crash in Katra. My prayers are with the families of the victims. RIP.
A dense fog had covered the area and reduced visibility, resulting in the cancellation of a number of flights.