India: Hyderabad airport on high alert after 'explosive material' found during raid on suspected Isis cell
The National Investigation Agency detained 11 individuals suspected of terror links.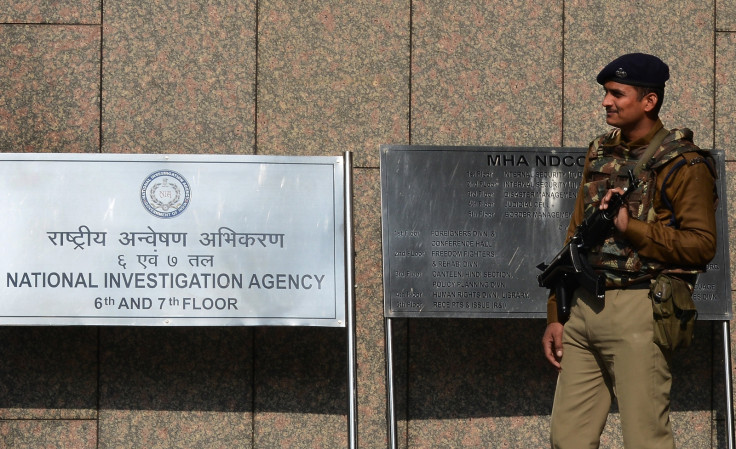 A suspected terror cell in the south Indian city of Hyderabad was raided by the National Investigation Agency (NIA) and is thought to be linked to the Islamic State (Isis). The raid was part of a multiple-area search that was conducted following a tip-off regarding suspicious terror-related activities.
According to news agency ANI, at least 11 people were detained following the crackdown that took place on 29 June in the IT city in the state of Telangana. In a telephonic interview, NIA's Inspector General Sanjeev Kumar said that around 10 locations in the city were raided.
"The searches are still going on. Weapons, explosive material and huge cash have been recovered so far," he said.
Hyderabad has been under prohibitory orders due to an ongoing strike by lawyers in protest of the provisional allocation of judicial officers. M Mahender Reddy, the police commissioner, imposed a ban on public meetings, processions and carrying of weapons including stones.
The NIA has conducted a country-wide crackdown on suspected terror modules in a bid to stem the spread of IS (Daesh) in India. In January, 14 people were detained on suspicion of being IS sympathisers.
Following the raid, the Rajiv Gandhi International Airport in Hyderabad has been put on high alert keeping in mind the suspected IS attack on Turkey's Ataturk airport in Istanbul on 28 June, which left at least 36 people dead and 147 wounded.
In May, IS said it was plotting attacks in India to avenge the death of 1,000 Muslims murdered during the 2002 Gujarat communal riots. SITE, a US intelligence group monitoring IS activity, reported the release of a video in which the terrorist group mocked Muslims for living alongside Hindus.
"In this land you get to have hatred for the kuffar (non-believer). In this land you get to perform jihad," says Abu Salman al-Hindi, an Indian fighter operating in the Syrian province of Homs.
"In this land your religion is safe. In this land Allah's Law is the highest. In this land you have nothing that stops you from doing good deeds, from doing da'wah (spreading the faith), from preaching Islam. In this land your life, your honour, your property is protected."
Another jihadist in the video states: "We will come back, with the sword, to free you, to avenge Babri mosque, Gujarat, Kashmir."
© Copyright IBTimes 2023. All rights reserved.