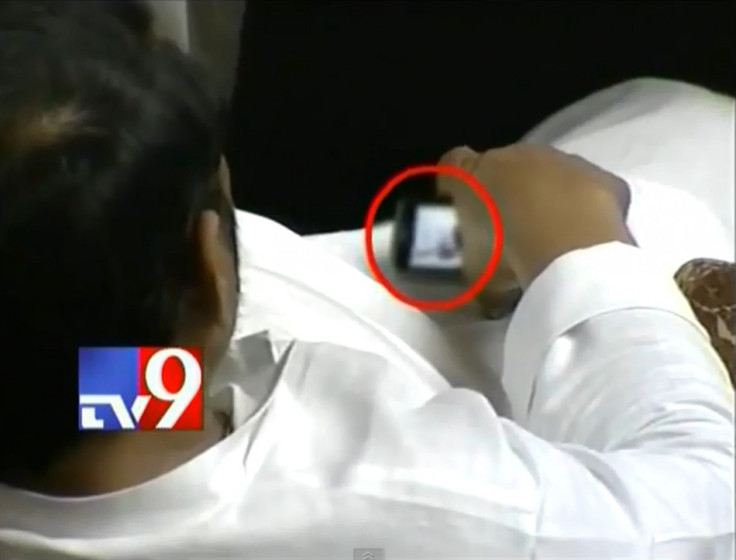 A member of the Legislative Assembly (MLA) in the east Indian state of Odisha has denied allegations that he was watching porn on his smartphone when the House was in session. Naba Kishore Das of the Congress party said he was browsing though his phone when he accidentally touched the YouTube app and the clip popped up.
"I was browsing my phone when by mistake I touched YouTube app and this clip popped up. The video is on YouTube. The company has sent it and I did not choose it deliberately," the 53-year-old politician said. "I have never seen any adult video in my life. It appeared accidentally. I immediately shut it down after I noticed it."
Biju Janata Dal MLA Pramila Mallick demanded swift action against the leader once TV channels started airing the visuals showing the MLA staring at his phone, the Press Trust of India reported. "The Congress member allegedly watched an adult video inside the House. It is a matter of shame for all of us, particularly the women members. I demand strong action against him and a probe into the matter," Mallick said.
Das was caught fiddling with the phone when the House was discussing issues such as disaster management and taxation during the Question Hour. The MLA pleaded not guilty, saying he was not familiar with the workings of smartphones and called the whole incident "unfortunate".
Women's activist Tapasi Praharaj told ABP Live: "We will take it up in a big way. The people must know what their elected representatives are doing inside the Assembly. The rot seems to have gone too deep."
Fellow Congress leaders, however, sought to tiptoe around the issue. Party veteran and Opposition leader Narasingh Mishra said: "I am not aware of the incident. I will not comment on what is shown on the TV."
In 2012, a similar incident took place in the Karnataka Assembly when three ministers quit after a video of them allegedly watching porn on a smartphone during a session went viral.