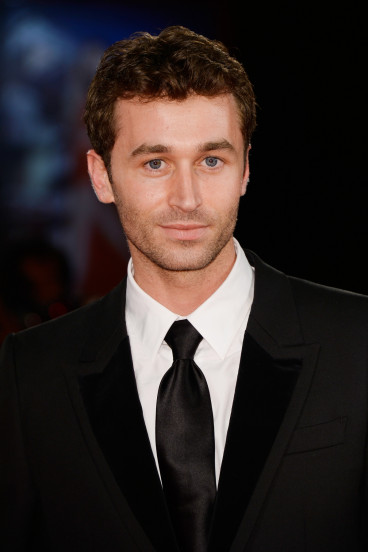 Self-proclaimed "feminist" porn star James Deen was accused by three women that he sexually assaulted them. Deen, who has emphatically denied the allegations, was dropped by one of the leading fetish pornography companies on 30 November following the accusations.
Deen's former girlfriend, Stoya, first took to Twitter to accuse Deen of raping her. Stoya, who is also in the porn industry, made the allegations in two tweets on 28 November. "That thing where you log in to the internet for a second and see people idolising the guy who raped you as a feminist. That thing sucks," she wrote. She followed up with, "James Deen held me down and f****d me while I said no, stop, used my safeword. I just can't nod and smile when people bring him up anymore."
Stoya received the support of another one of Deen's ex-girlfriends, Joanna Angel. Joanna Angel followed up with choice words about Deen. "He's dead on the inside and dead to me. He's literally the worst person I've ever met. That's all I'll say for now #solidaritywithstoya," she tweeted. Soon the #SolidaritywithStoya hashtag flooded Twitter with messages of support.
According to BuzzFeed News, two other porn performers, Tori Lux and Ashley Fires, have since come forward with claims that Deen sexually assaulted them. Lux penned an essay for The Daily Beast on 29 November claiming Deen had assaulted her on a film set.
By 30 November, Fires had also spoken to The Daily Beast, saying Deen assaulted and "almost raped" her on-set. Deen allegedly later instructed Fires to "stop telling people" about the incident and to instead say she did not want to work with him because he reminded her of her brother.
Deen, whose real name is Bryan Sevilla, has denied the allegations against him, also taking to Twitter to slam the claims and defend himself. Deen previously made a sex tape with Teen Mom's Farrah Abraham who later claimed she did not know she was being filmed.
However, that did not stop San Francisco-based Kink from ceasing all ties with the Canyons actor. In a statement to BuzzFeed News, the company said it will "cease all ties with James Deen, both as a performer and a producer.
The company lists about 237 films starring Deen, BuzzFeed News reported. In her allegations, Fires told The Daily Beast that Deen assaulted her in the communal showers at the porn company's castle-like facility.
The company added:
Our performers deserve not only safe sets, but the ability to work without fear of assault. Rape or sexual assault, with or without a safe-word, off-set or on, should never be accepted as a hazard of adult production. While many of the allegations are new, the pattern is alarming. over the coming weeks and months, we will review our Model Bill of Rights to strengthen rights of performers off-set, and work with the larger industry to help performers who have been assaulted to more easily come forward.
Another porn company, Evil Angels, also suspended its ties with Deen "until more information is available." According to BuzzFeed News, Deen also resigned as the chairperson of the board of directors of the Adult Performer Advocacy Committee (APAC), a labour organisation representing porn actors.
The string of allegations, coupled with Deen's "boy next door" persona, have many calling him the Bill Cosby of the porno industry. The Washington Post noted that several publications and organisations, including The Frisky and Project Consent, have also removed his articles from their sites.