India: Priest Beheads Young Wife as 'Sacrifice' to Hindu Goddess Bagulamukhi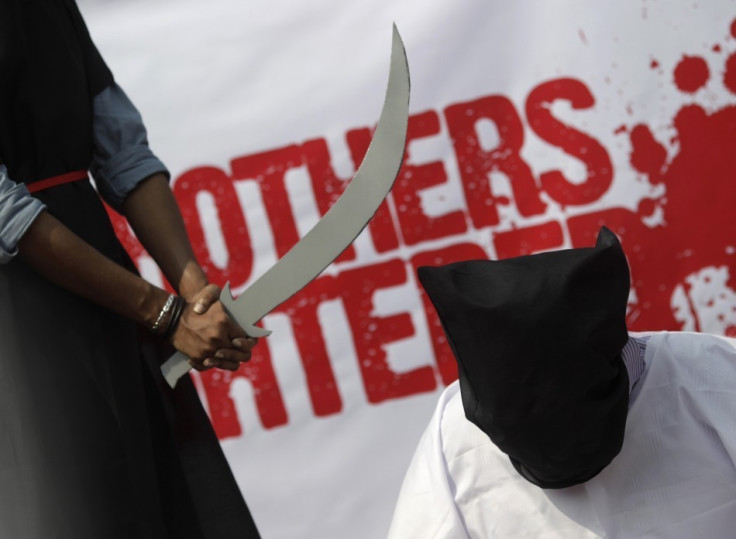 A 50-year-old priest allegedly killed his wife to seek the blessings of the Hindu goddess Bagulamukhi.
The gruesome incident happened in Bagulamukhi temple in Kurara village of Dindori district of the northern Indian state of Madhya Pradesh.
According to a Hindustan Times report, Satyanand tied his 24-year-old wife Manju Shyam to a log and beheaded her.
A local artist Ram Krishna Dhruve said Satyanand had asked Manju's father Jai Jodhan Singh for her hand in marriage. As the family was in a financial crisis, both tied the knot three months ago.
"Later, after protests from other family members, when Jai Jodhan, the father of the girl, went to temple to bring her back, she refused to go with him. The priest always used to lock her in a room of the temple," Dhruve said.
The murder came to light when the victim's father got a call from the culprit. A feast was organised by Satyanand before beheading her.
"He then took all the jewellery and fled. On getting the information, the victim's father reached the temple and found her beheaded body," Dhruve added.
The victim belongs to the same family as the famous tribal painter of the vicinity, Jangarh Singh Shyam.
"We are shocked by the incident. This is height of brutality. An innocent girl of my family was killed. We demand immediate arrest of the killer," Mayank Singh Shyam, son of Jangarh Singh Shyam, told the newspaper.
Bagulamukhi is known as the goddess who protects her devotees against their enemies.
© Copyright IBTimes 2023. All rights reserved.