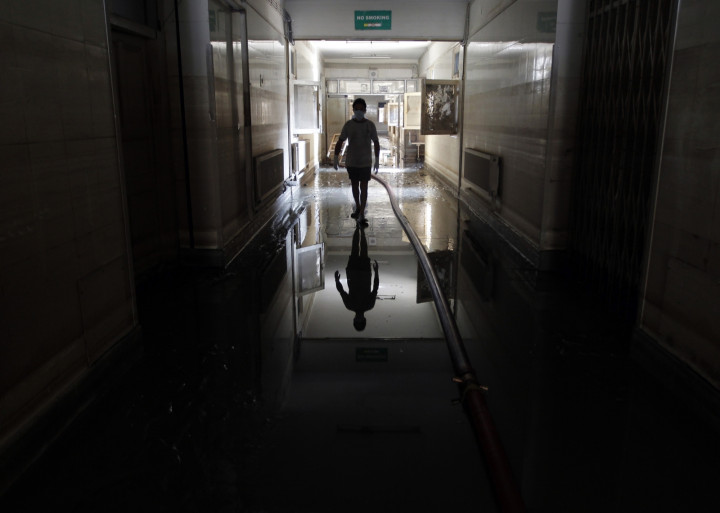 A government-run hospital in the central Indian state of Madhya Pradesh has been found to be infested with thousands of rats and authorities have launched a massive operation to get rid of the pests.
Wearing gloves and masks, workers are engaged in the task codenamed "Operation Kayakalp", which translates into "Operation Makeover".
So far, more than 2,500 rats have been exterminated in the Maharaja Yeshwantrao hospital located in the city of Indore.
According to the NDTV news network, officials estimate that there could be as many as 70,000 rodents in the vicinity of the hospital with more than 10,000 rat-holes.
About 1,000 patients visit the hospital, one of the biggest in the state, every day.
"Twenty years ago, we took 600,000 rupees [6,113] from the government for this task. That comes to 7.8 million today. We are spending 180,000 rupees on just the bait. We have put 40 men on the job for a month. We are using expensive equipment, poison and the area that we are searching is 10 acres," Sanjay Karmakar, a physician at the hospital, was quoted as saying.
Often poor maintenance of the premises and the absence of proper waste disposal facilities are blamed for the boom in the rat population.
"Operation Makeover" is likely to run into several weeks.