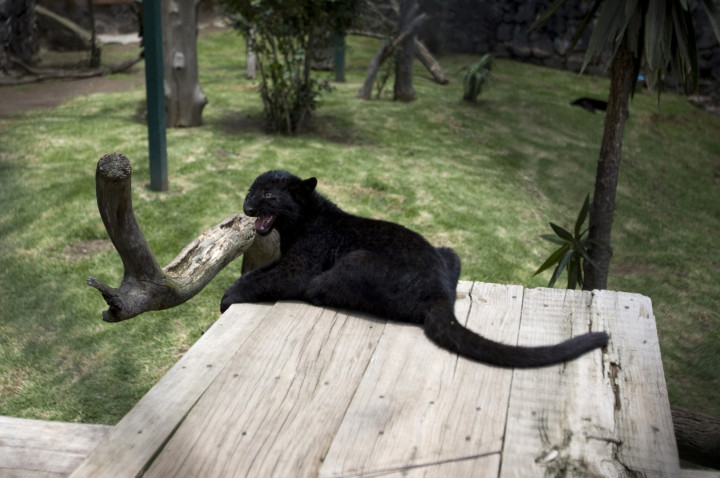 A panther was caught, killed and eaten by people in a bizarre incident in a south-eastern village in India.
According to forest department officials, the people of Koviri village in Srikakulam district of Andhra Pradesh killed a panther and fought over the spoils.
Three people have been arrested while authorities are looking for more culprits involved in the crime, the Times of India reported.
Exhuming the remains of the animal, officials said that the skin and nails were missing and that it was most probably a panther.
Forensic studies of the remains sent to the Centre for Cellular and Molecular Biology (CCMB) in Hyderabad are expected to confirm the animal's species.
A case has been registered under Wildlife Protection Act, 1972. The accused could be jailed for up to seven years.
Against forest rules, the villagers had allegedly set up an electric fence to kill the cat which had strayed into agricultural fields. Forest department officials said that they had been paying hefty amounts in compensation for crop and livestock loss caused by wild animals.
Animal-human conflicts are on the rise in many parts of India, with almost 150 million people living in proximity to forests. The locals accuse the forest department of not settling compensation cases while the department say the locals often cook up false claims.
Conservative estimates peg the average loss to wildlife per household at Rs 6,000 (£60) and a total loss of Rs 9000 crore every year for 15 million families. More instances of crop losses from herbivores are reported than cattle loss caused by carnivores.
A recent study had shown an 82% crop loss against 27% livestock loss in a study area covering 180 villages bordering three tiger reserves.