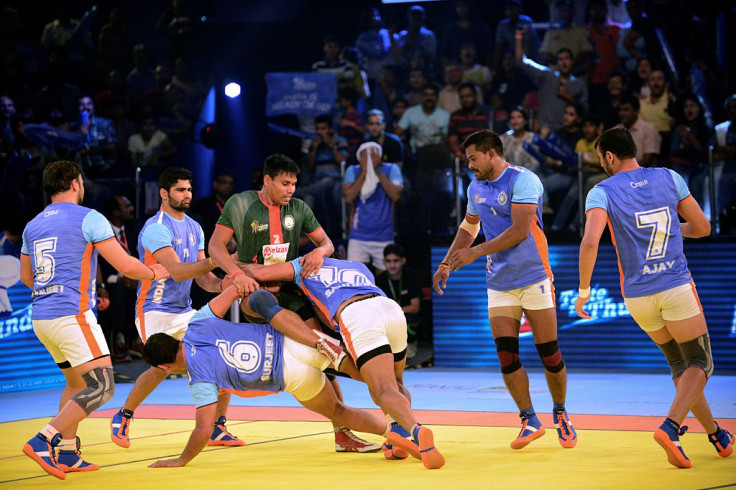 India will take on Iran in the final of the 2016 Kabaddi World Cup at the Arena by TransStadia in Ahmedabad, Gujarat on 22 October.
It is for the third consecutive time that these two sides are facing each other in the final, with the host nation winning it on the previous two occasions in 2004 and 2007. India will be looking for the third consecutive success in the tournament on Saturday.
Anup Kumar's men defeated Thailand on Friday to make it to the final. It was a comfortable fixture for the defending champions in the second semi-final as they managed an easy win with a margin of 53 points.
The final scoreline 73-20 was in India's favour and they will be looking for a similar performance in the final to add another trophy to their cabinet. However, they are going to face of a tough Iranian side this time around.
Kumar, earlier admitted that Iran are one of the firm favourites to win the Kabaddi World Cup and their progress to the final shows they are tough to beat. Meraj Sheykh saw his men beat other tournament favourites South Korea in the first semi-final.
It was a close tie as Iran defeated the East Asian side by a margin of six points. The final scoreline was 28-22 and they will have a tough task in their hands if they hope to beat India in the final.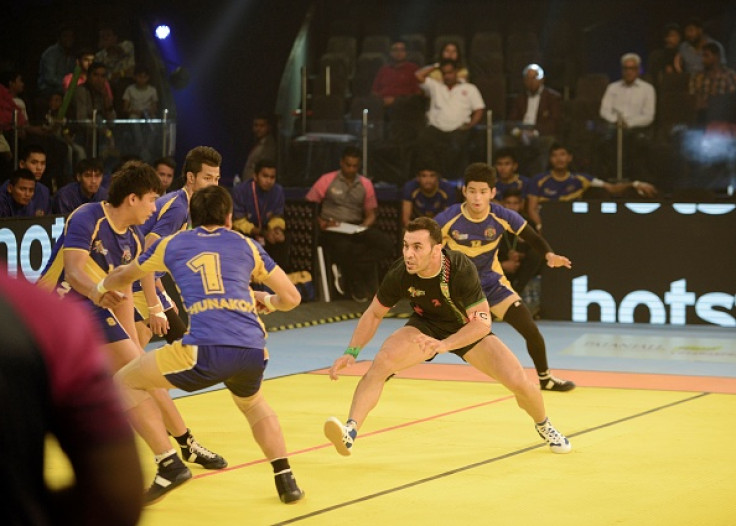 Where to watch live
The match starts at 3:15pm BST/10:15am EST/7:45pm IST. Sky Sports will provide coverage of the match in the United Kingdom, while Star Sports in India are the official broadcasters of the 2016 Kabaddi World Cup. Live streaming will be available on the Sky Sports' website in the United Kingdom and Hotstar in India.
TV Guide
United Kingdom: Sky Sports
India: Star Sports
India of America: Fox Sports
Canada: CBN
Saudi Arabia: OSN Sports
Squad
India: Anup Kumar (Captain), Ajay Thakur, Deepak Niwas Hooda, Dharmaraj Cheralathan, Jasvir Singh, Mohit chillar, Manjeet Chhillar, Pardeep Narwal, Sandeep Narwal, Surendra Nada, Rahul Chaudhari, Surjeet, Nitin Tomar, Kiran Parmar.
Iran: Meraj Sheykh (Captain), Fazel Atrachali, Gholam Abbas Korouki, Saeid Ghaffari, Farhad Rahimi, Mohammad Paeinmahali, Mohammad Maghsoudlou, Milad Sheibak, Hadi Tajik, Reza Kamali Moghaddam, Soleiman Pahlevani, Abolfazl Maghsoudloo, Mohammad Nabibakhsh, Mohsen Maghsoudlou Jafari