Acclaimed writers and scholars donning black gags and arm bands marched on the streets of New Delhi ahead of an emergency meeting with government officials to discuss the returning of the country's highest literary honour in protest against rising intolerance in the country. The writers are targeting India's National Academy of Letters or Sahitya Akademi whose role is to foster literary endeavours in Indian languages. The independent body, supported by the government, gives annual awards for the best literary works.
The writers are dismayed that the academy has yet to come out strongly against communally-tinged incidents which have seen writers and intellectuals being attacked for questioning beliefs or holding opinions contrary to what right-wing elements espouse. It is claimed that such incidents have been on the rise since the Bharatiya Janata Party (BJP) government came to power.
In August, M M Kalburgi, a winner of the Sahitya Akademi Award, was shot at his doorstep in Dharwad in southern India. He was an outspoken critic of superstition and idol worship. In 2013, scholar and rationalist Narendra Dabholkar was murdered in the western Indian city of Pune where Hindu right-wing groups are strong. Investigators suspect a link between the two incidents.
Writers have also cited recent incidents related to the beef controversy. The lynching of a Muslim man in a majority-Hindu village followed by right wing Hindu groups justifying the death prompted writers to slam the government.
In the past few weeks, at least 35 writers from across the country and Indians abroad including Vikram Seth and Anita Desai have said they would renounce their Sahitya Akademi awards. Many, including writers like Nayantara Sahgal, Shashi Deshpande, Ashok Vajpayee and Sara Joseph, have already returned their awards.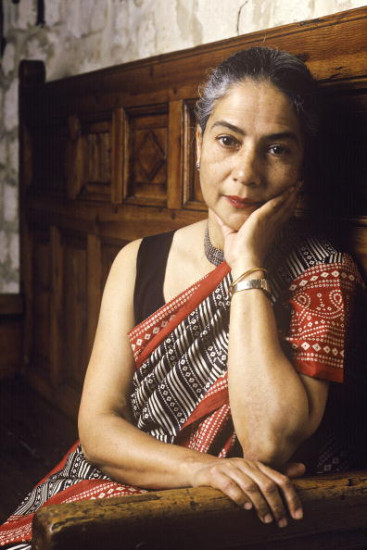 "I was born in an India that enshrined democracy, pluralism and the freedom of speech in its constitution. I do not recognise the India of the present time where, under the banner of 'Hindutva', intimidation and bigotry seek to silence writers, scholars and all who believe in secular and rational thought," Desai, recipient of the Sahitya Akademi award and a former Booker Prize nominee, told the Indian Express. 'Hindutva' refers to Hindu nationalism and is one of the planks of the ruling BJP.
Although not as strong, there is a counter-protest against writers returning their awards. Their contention is that the writers never reacted with such vehemence when Hindu scholars, especially in Kashmir, were targeted. They also question the writers' reaction to the 21-month-long Emergency imposed by then prime minister Indira Gandhi which stifled dissent and the freedom of expression.