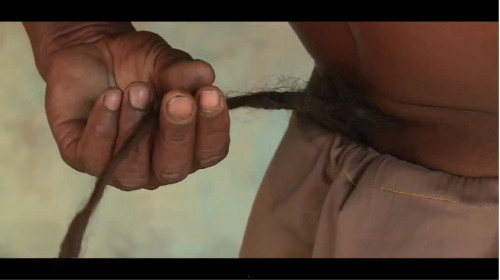 Meet Chandre Oraon: the Indian man whom locals treat as a God because of his peculiar, 14.5-inch tail.
The 35-year-old tea picker, who lives in Alipurduar in the Jalpaiguri district of the West Bengal, India, is worshipped by locals who believe the long, hairy appendage growing out of the small of his back is a sign that he is a living reincarnation of the Hindu god Hanuman – who Hindus believe took the form of a small, talking monkey.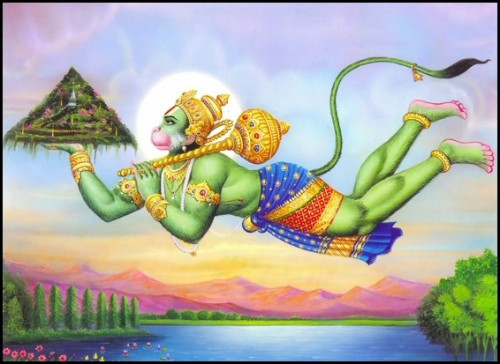 Oraon's job as a tea picker means he has to clamber up tall trees, which he does effortlessly.
His devout followers travel for hundreds of miles to queue up outside his humble home to seek blessings by touching his tail.
Monika Lakda, told media said she travelled overnight to see Oraon at his small makeshift shrine, hoping he would be able to cure her nephew's fever.
"We gave him medicine but it did not work. So we came to Chandre to seek his blessings. The baby recovered soon after that. We believe that Chandre is an incarnation of Hanuman. They say he was born on the Holy Hanuman day. So we have faith in him."
Chandre believes his tail gives him divine powers. "I am Hanuman. People have a lot of respect for me because of my tail. I don't mind the tail at all. It is a gift by God," he said.
"Once my mother chopped of my tail when I was young. Soon after, I got a high fever and I was very sick. My mother told me that I almost died. After that, everyone said I must keep the tail. My family said they felt me getting sick was a sign that my tail was divine."
Not everyone is convinced about Candre's abilities. Local doctors say the 35-year-old's tail is caused by a rare congenital defect called spina bifida, which happens when the spinal column does not close all the way down. Doctors have recommended Oraon have the tail removed but he has refused, despite admitting it is a turn-off for the ladies.
Chandre said: "A few women rejected my proposals. I had gone to see a girl once. She immediately noticed that I have a tail. She refused to marry me there and then. She said to my face it was because of my tail."
Chandre married Maino, 38, in 2007 and the couple have a daughter, five-year-old Radhika. His wife says his tail has caused marital problems.
Maino said: "Despite his fame, things between us haven't been working out well. I don't like Chandre. I don't like living with him.
"He doesn't look good. My mother and my father passed away when I was young. So my brothers wanted to me to get married. So I had to compromise."