An agriculture minister in India has defended comments he made about an epidemic of suicides among farmers, calling those who took their own lives "cowards."
Om Prakash Dhankar, a minister from Haryana state who is a member of Prime Minister Narendra Modi's Bharatiya Janata Party (BJP), told reporters on Tuesday (28 April): "According to Indian law, suicide is a crime. A person who commits suicide runs away from his responsibilities. Such people are cowards and the government cannot stand by such cowards, such criminals."
According to government figures, some 600 farmers have killed themselves in Maharashtra state alone in the last three months. The total for Maharashtra in 2013 was over 3,000, according to the Times of India. The figure for India in 2013 was 11,772 farmers.
However, Dhankar refused to back down. Referring to the high-profile suicide of Rajasthan farmer Gajendra Singh outside India's Parliament in New Delhi last week over land purchasing laws he said: "What happened in Delhi was drama, motivated murder."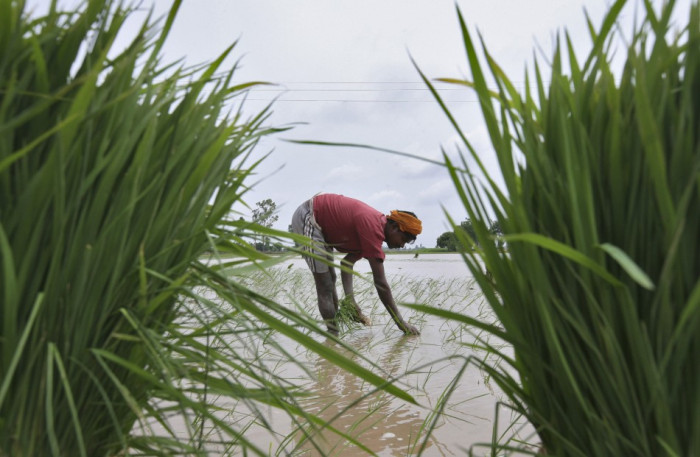 He went on: "People who commit suicide are running away from their duties and transferring the burden to their wives and children."
Gajendra Singh is reported to have left a note saying he was killing himself because his crops had failed. Congress Party leader Rahul Gandhi said Dhankar should visit farms for himself to see the extent of the problem for farmers.
"The farmers are crying, they are in distress, but Dhankar says those who commit suicide are cowards," said Ghandi. "It would be good if the prime minister goes to Punjab, meets farmers and goes to the wholesale markets. He will get to know for himself what's happening."
The leader of the BJD party, Jay Panda, said it was time to de-criminalise suicide.
"We must recognise that suicide comes out of desperation, and first of all, it must be de-criminalised," said Panda.
"It is an old law that has been there since British times. It is like putting salt on a bereaved family's wounds to treat a suicide as a crime.
"We must be much more humanitarian, and respond to the crisis of not just farmers but anybody who feels that kind of desperation."