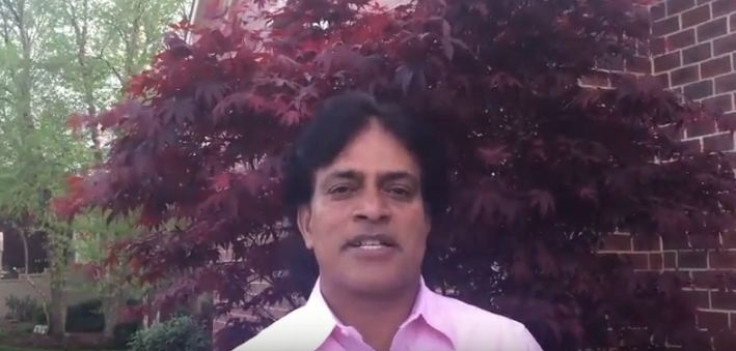 An Indian-origin doctor, Achutha Reddy, practising in the US city of Kansas was killed on Wednesday (13 September) allegedly by a man identified as one of his patients.
The 57-year-old was reportedly first attacked inside his clinic and later chased down an alley by the attacker. The police have arrested the alleged suspect identified as Umar Rashid Dutt but they have not revealed the reason behind the assault.
According to reports, earlier in the day the doctor was seen entering the Holistic Psychiatric Services building on Carriage Parkway in Wichita city with Dutt, who left the place after some time.
However, the manager of the clinic heard some ruckus inside the clinic when Dutt returned after a while. And when he went inside to check what was happening, he found the suspect was assaulting Reddy.
The manager reportedly intervened between the two, giving time to the doctor to flee the building. However, Dutt followed Reddy into the alley and stabbed him to death, AP reported.
Police Lieutenant Todd Ojile said the 21-year-old suspect was arrested later after a security guard at the Wichita Country Club called 911 finding a suspicious person sitting in a car in the parking lot with blood on his clothes.
During a media briefing on Thursday, Ojile said Dutt was still in custody and no charges had been filed against him though he was arrested on suspicion of first-degree murder. He added that the case was likely to be given to the district prosecutor's office on Friday afternoon, news agency IANS reported.
Reddy was the native of the south Indian state of Telangana. He graduated from Osmania Medical College in Hyderabad city 1986. He later moved to the US to do an internship at St Louis University in 1994 and a residency at the Kansas University School of Medicine-Wichita in 1998.
After practising for over two decades, Reddy had set up his own clinic in 2003.
The killing of the doctor comes almost six months after an Indian engineer, Srinivas Kuchibhotla, was shot dead in Kansas.
The incident took place in February at Austins Bar and Grill in Olathe where Adam Purinton, 51, who was said to be drinking heavily, killed Kuchibhotla and injured another Indian Alok Madasani and Ian Grillot from the US.
Purinton was indicted on hate crime charges in June. Witnesses said that the accused first shouted: "get out of my country" at the men before attacking them.