Kansas man sleeping in dumpster is crushed after being thrown into a garbage truck
The man, who has not been named, suffered non-life threatening injuries and is expected to survive.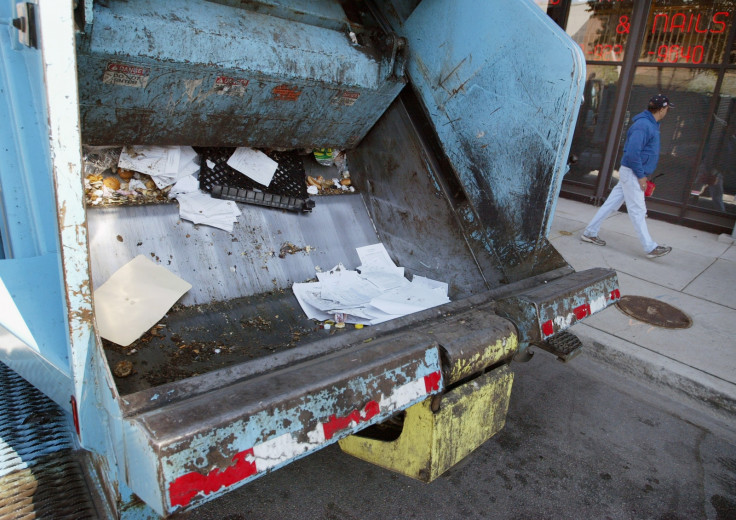 A Kansas man was seriously injured after the dumpster he had been sleeping in was thrown into a garbage truck and crushed by the compactor. The incident occurred around 7.45am Wednesday (5 July) in southeast Wichita.
Dispatchers said the victim was sleeping in the dumpster when the garbage truck arrived for pickup at the Willows Apartments in the 2500 block of East Pawnee.
The truck's driver emptied the dumpster and was compacting the rubbish when he left the truck and heard the victim screaming, Wichita Fire Department battalion Chief Sid Newby told reporters.
The driver found the man in the trash compactor and called 911, KAKE reported. Emergency responders used a ladder truck to get the man out.
The man, who has not been identified, was taken to a local hospital in a critical condition. His status was later upgraded to serious. The victim suffered broken bones but is expected to survive.
A similar incident occurred in Tampa, Florida in February when a 32-year-old man, identified as Tristan Godsey, was crushed by a garbage truck compactor when the garbage bin he had been sleeping in was emptied into a waste management truck.
Garbage collector Brian McCranie was about to dump another bin into his truck when he heard Godsey scream, the Tampa Bay Times reported. After more than an hour, Tampa Fire Rescue was able to rescue Godsey and take him to St Joseph's Hospital with a leg injury. Godsey's injury was not life-threatening and he survived.
© Copyright IBTimes 2023. All rights reserved.