Prime Minister Narendra Modi has assured the Indian contingent travelling to Rio de Janeiro for the Olympics that all possible help will be provided to them from the government. He is also hopeful that the country's sportspersons will not only win medals at the sporting event, but will win the hearts of people across the world.
Modi flagged off the Run For Rio event at the Major Dhyan Chand National Stadium in New Delhi on Sunday (31 July) in support of the largest ever Indian contingent travelling to an Olympic Games. Thousands of school children participated in the event to encourage the athletes by showing that the country is behind them in their search for a glory.
"Wherever our athletes go, India is visible not only on the ground but in their conduct as well. I am confident that these players will win hearts with their behaviour during the games. They will introduce the great Indian heritage to the world," Modi said as quoted by First Post.
"I want to convey this to the members of Indian contingent that there will be many athletes from all over the world but there are 125 crore Indians standing behind you. When we will hoist the tri-colour here on the occasion of 70th Independence Day, I am sure that our national flag will also be hoisted in Rio during this period," he added.
India is sending 119 athletes for the Rio Olympics, which is the maximum number they have ever sent to any Olympic Games. The prime minister confirmed that the sports organisation body of the country has done their utmost to help prepare the athletes this time around, with the players being given options to train under a coach of their choice.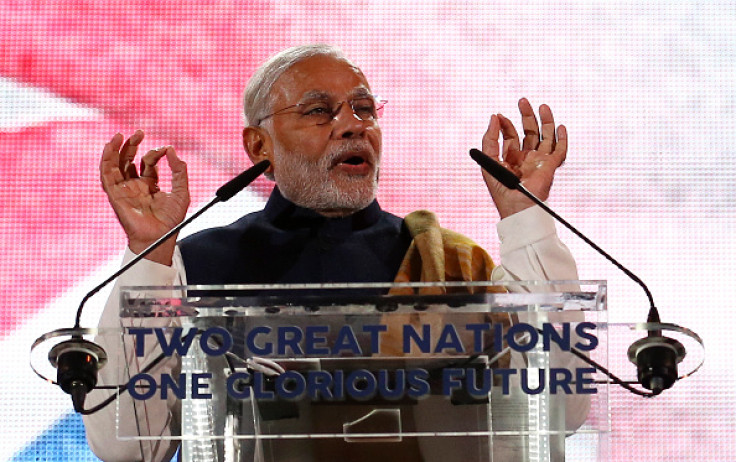 "India has been associated with the Olympic Games for over 100 years but only this year we were able to send 119 athletes to Rio. We allotted special budget for their diet, training this time", the prime minister explained.
India's preparation ahead of the Olympic Games has been rocked by the doping controversy with medal hopeful Narsingh Yadav failing a test, which led to the 74kg Greco-Roman wrestler being asked to withdraw from the games.