Indian restaurant owner charged over customer's peanut allergy death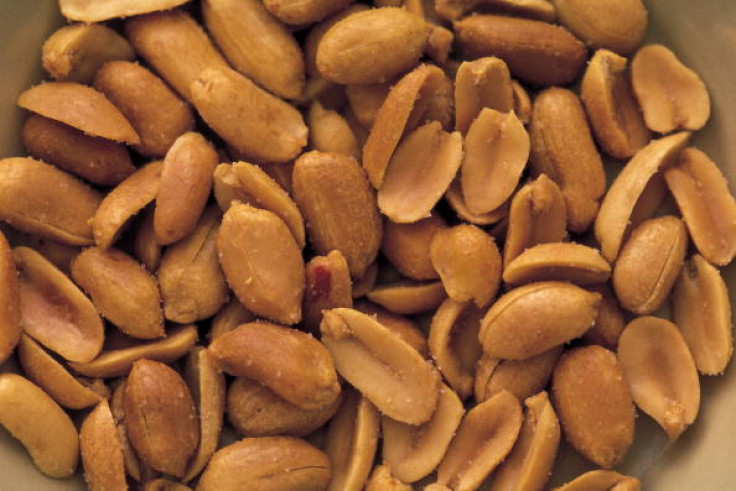 An Indian restaurant owner in north Yorkshire has been charged with manslaughter by gross negligence, after one of his customers died following a severe reaction to curry.
The customer, Paul Wilson, 38, from Thirsk, North Yorkshire, suffered a fatal allergic reaction to peanuts after consuming a takeaway curry from the Indian Garden restaurant in Easingwold in January 2014.
Wilson reportedly suffered a severe anaphylactic shock, collapsed and died in the bathroom of the Oak Tree pub where he was employed, after paramedics failed to revive him.
The father of a six-year-old son had recently been promoted to deputy manager at the pub in Helperby.
Following Wilson's death, trading standards officers started a major investigation to determine if food fraud was involved, where peanuts are often replaced for almond.
The investigation lead to the conviction of Mohammed Khalique Zaman, 52, from York, in the first case of its kind in Britain.
Zaman is the owner of a string of award-winning Indian restaurants across North Yorkshire and York for over 25 years, including the Jaipur Spice chain, which won the Best In Yorkshire award at the Bangladeshi Catering Association Awards in 2012 and 2013.
He was charged with manslaughter by the Crown Prosecution Service (CPS), as well as with perverting the course of justice and an employment offence under the Immigration, Asylum and Nationality Act 2006.
According to Peter Mann, the head of the complex casework unit at the CPS Yorkshire and Humberside, there was "sufficient evidence" to bring charges against Zaman.
"There is sufficient evidence ... to charge Mohammed Khalique Zaman with manslaughter by gross negligence, perverting the course of justice and an employment offence under the Immigration, Asylum and Nationality Act 2006," said Mann.
Zaman is set to appear at the Northallerton magistrates' court on 24 April.
Wilson's death comes months before the introduction of a law mandating food businesses to provide allergy information on all unpackaged food.
His parents, Margaret and Keith, have requested that all donations following his death should be routed to Allergy UK to support more research.
It has been reported that one in ten people in Britain fall victim to fatal food allergies.
A few months before Wilson's death, another nut allergy sufferer, Derek Stephenson, 31, of Stanhope, Weardale, died after eating a chicken tikka curry from Memsahib Indian takeaway in Tow Law.
© Copyright IBTimes 2023. All rights reserved.