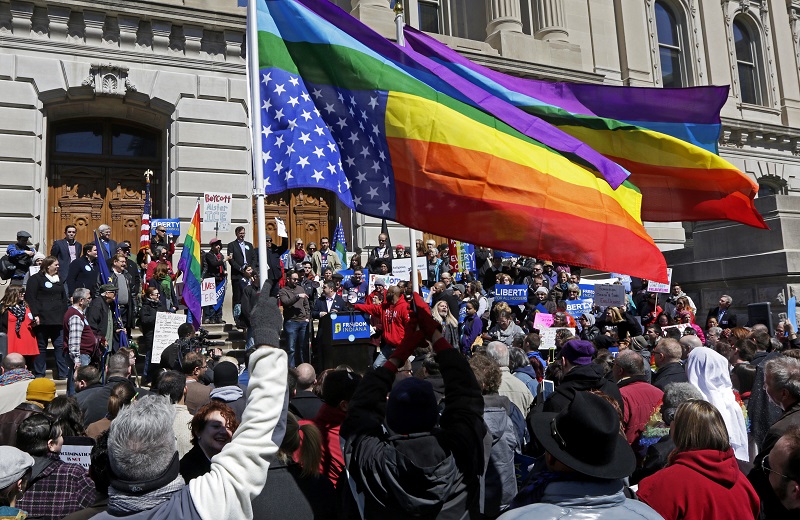 A sly internet protest over Indiana's new "religious freedom" law has politicians' domain names redirecting to a site with information on lesbian, gay, bisexual and transgender (LGBT) young people.
Critics say the Religious Freedom Restoration Act, signed into law last month, allows individuals and corporations to discriminate against groups whose behaviour they find immoral, such as gays.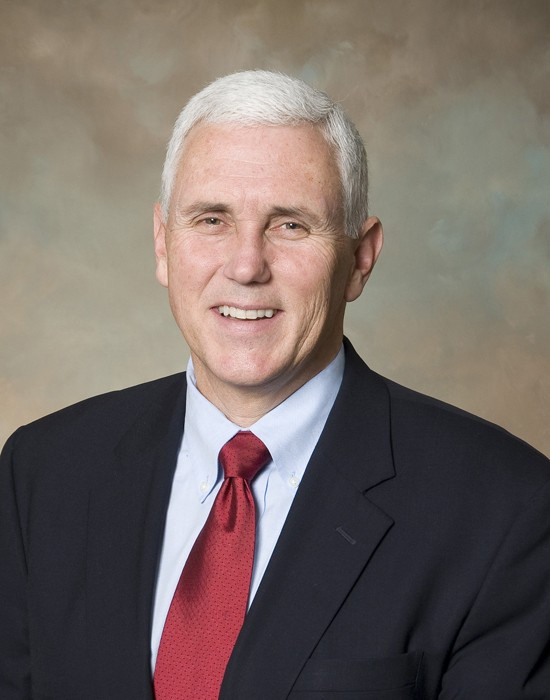 Governor Mike Pence continued to voice his support for Indiana's new religious freedom law after massive backlash
www.in.gov
After an uproar, including from businesses including Walmart whose officials said the position would hurt the state economically, the law was amended to bar discrimination. But critics said the changes weren't succinct enough, and didn't go far enough.
It was too little and too late for gay activist Konrad Juengling of Oregon, who bought the internet domain names of six Republican Indiana state legislators who backed the law, reports the Huffington Post. Donna Schaibley.com, for example, now takes searchers to the Human Rights Campaign site on "Growing up LGBT in America."
Juengling has offered to turn over control of the politicians' domain names free — under certain conditions.
"If you bring to the floor a non-discrimination policy protecting LGBT people in Indiana, vote for it, and it is passed, I will happily donate the domains in question to you. I'm sure they'll come in handy come stumping season," he wrote in a letter to the politicians.
So far there haven't been any takers.