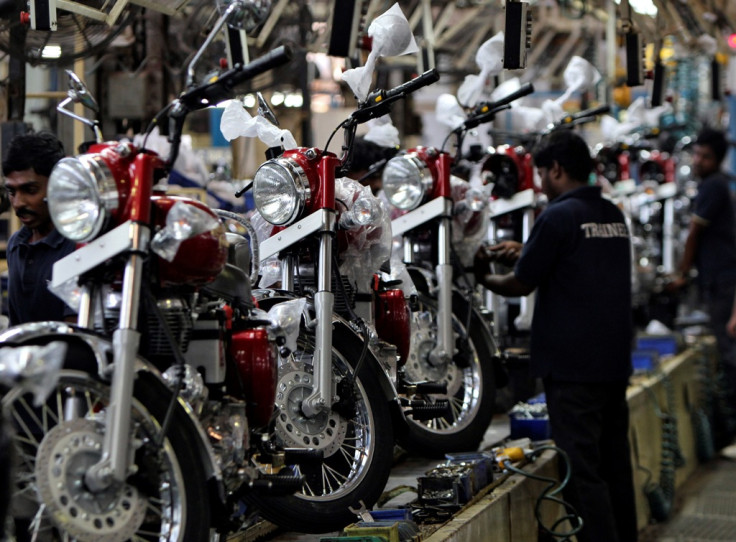 Iconic Indian bike brand Royal Enfield is opening a new manufacturing facility in the English county of Leicestershire in order to meet rising global demand.
The company said it will spend 5bn Indian rupees (£52m, €70m, $80m) on expansion plans, including building two new technology centres, to be located in the South Indian city of Chennai (to be completed by the second quarter of 2016) and in the UK by the end of 2015.
"Royal Enfield will be investing Rs 500 crore in 2015 towards product development, capex and other development areas," CEO Siddhartha Lal said in a statement.
"With a view to become the leader in the global mid-sized motorcycling, Royal Enfield will build two new technology centers."
Royal Enfield, the world's oldest continuously manufactured brand of motorcycles, was launched in England in 1901, buts its production here ended in 1970. Nevertheless, its Indian partner experienced significant growth.
In 2014, the company sold more than 300,000 units, and is planning to sell a total of 450,000 units in 2015. The company's earnings rose to record 30bn rupees in 2014.
Royal Enfield was the bestselling mid-size motorcycle brand across the globe in 2014, beating popular Harley-Davidson in sales.
In January, when US president Barack Obama visited India as the chief guest on the country's Republic Day, he expressed admiration for the Royal Enfield Bullet bikes that were used for stunts during the Republic Day parade.
Royal Enfield's other bike models are Classic, Thunderbird and Continental GT.