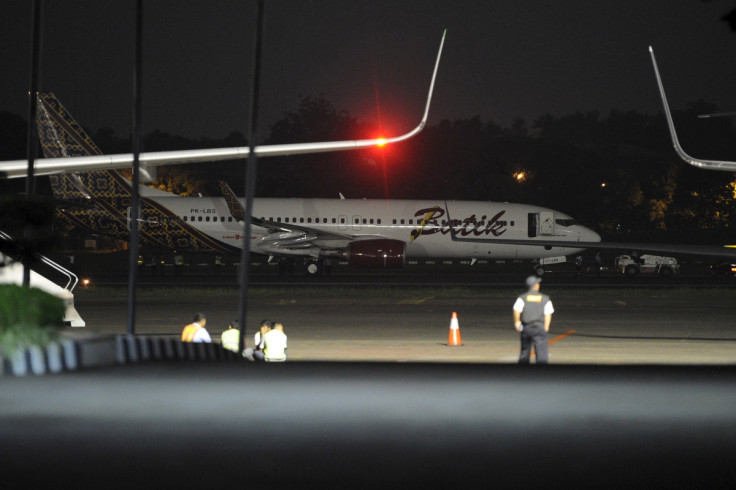 A collision between two passenger jets on the runway of a Jakarta airport has resulted in its temporary closure. Both planes bursted into flames after the crash which resulted in no casualties. The overnight incident in the Indonesian capital involved a Boeing 737 and an ATR 72 operated by local airlines Batik Air and Transnusa.
The Boeing was accelerating on the tarmac after being cleared for take-off at the Halim Perdanakusuma Airport when it hit the ATR 72 which was being towed to a hangar, Batik Air said in a statement. The fire services were however quick to put out the flames.
The Transnusa aircraft suffered extensive damage to its tail and wing sections, images uploaded online showed.
The Batik plane was also damaged with a video posted on YouTube showing a brief blaze engulfing its left wing.
The company said take-off was aborted and all 49 passengers and seven crew on board safely evacuated. Transnusa did not immediately comment on the incident.
Indonesia has suffered a string of air safety incidents amid a booming air travel industry. The Halim Perdanakusuma airport is a military facility which recently opened to civilian flights in order to ease traffic at Jakarta's busy main commercial hub.