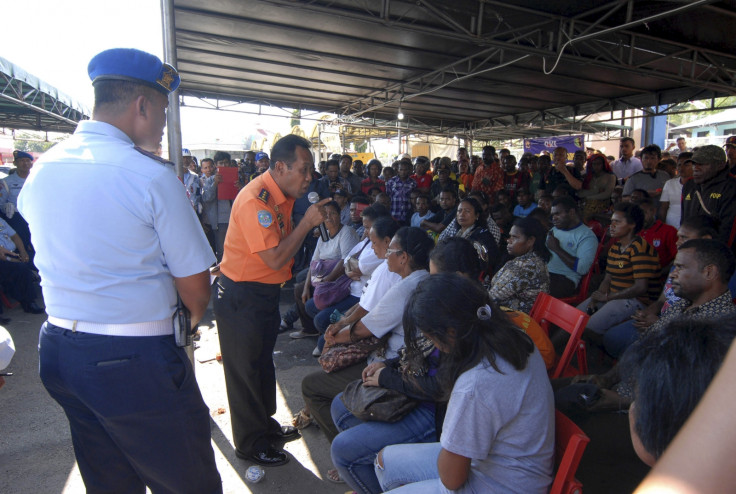 Indonesian search teams have found 53 bodies at the spot where the Trigana Air flight TGN267 crashed after battling poor weather conditions to reach the site in the remote eastern province of Papua, Bambang Soelistyo, chief of Indonesia's search and rescue agency, said.
There were 54 people on board the aircraft and the body of an infant is yet to be found. In a text message sent to Reuters, Indonesian officials have confirmed recovering the bodies.
The emergency personnel were able to reach the rugged mountainous area only on Tuesday, 18 August due to bad weather. The recovered bodies are being taken to Jayapura, the provincial capital of Papua, for identification.
Earlier, Major General Heronimus Guru, operations director at Indonesia's National Search and Rescue Agency, discounted the possibility of survivors.
He told a press conference: "If it collided into a mountain, there has never been a case of survivors. But who knows, let's wait."
Foul weather conditions had led to the suspension of the search operations to find the wreckage of the crashed plane. Search crews had said the efforts would resume as soon as the weather conditions eased. Two separate ground teams and several aircraft were involved in the search operation.
"Steep ravines and bad weather have slowed rescuers. They haven't reached it yet, so we don't know yet if anyone survived, Henry Bambang Soelistyo, the National Search and Rescue Agency chief, told reporters previously.
The ATR42-300 lost contact on Sunday (16 August) at about 03:00 pm local time when it was flying from the provincial capital of Jayapura to Oksibil. The twin turboprop plane, carrying 49 passengers and five crew members, went off the radar just near the Oksibil airport minutes before its scheduled landing.
The plane was totally destroyed and all the bodies were burned and difficult to identify,"
Read more at http://www.wral.com/searchers-spot-wreckage-of-indonesian-plane-in-rugged-papua/14835605/#UbRt4Vv6pfUoJ3px.99