Indonesia: Curfew for women in Aceh's capital to curb sexual violence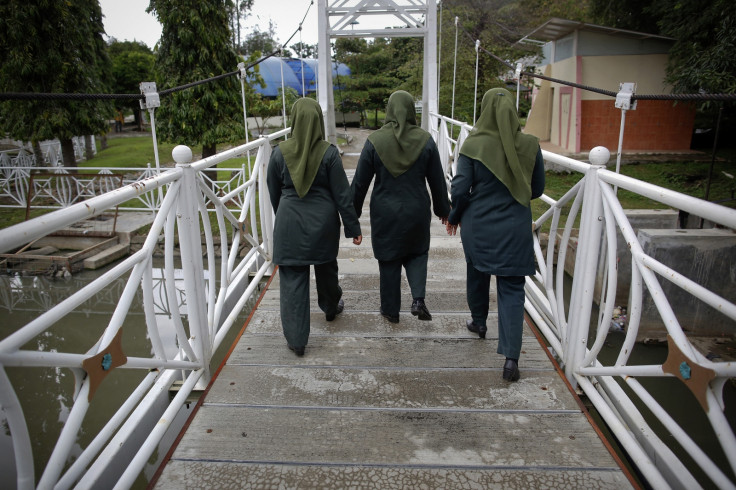 The mayor of Banda Aceh, the capital city of the religious Aceh province in Indonesia, has imposed a curfew for women in a bid to reduce sexual violence.
Mayor Illiza Sa'aduddin Djamal issued the directive on 4 June which bans venues such as restaurants, sport centres, internet cafés and tourist attractions from serving women after 11pm unless they are accompanied by either their husbands or other male family members.
The Associated Press reported that the order also prohibits women from working in such establishments after 11pm.
The directive also bans unaccompanied children at public places after 10pm.
Indonesia's secular central government granted the province of Aceh the right to implement a version of Shariah law in 2006 as part of a peace deal to end a separatist war. The province has religious police and a religious court system in place.
Aceh is the only province that implements Islamic law.
Tough application of Sharia law
According to AP, last year, Aceh's lawmakers passed a law that punishes gay sex by public caning and subjects non-Muslims to the strict interpretation of the Sharia law.
Those convicted of gambling, adultery and drinking alcohol already face caning, as do women wearing tight jeans and those who fail to attend Friday prayers.
The major said employing women until late at night constitutes exploitation and makes them vulnerable to sexual harassment.
"We have studied the matter thoroughly and this is in line with the labour laws," Djamal said. "Our aim is to protect women employees, especially those working at entertainment sports.
Ninik Rahayu from the Indonesian Institute for Empowerment of Women and Children described the directive as discriminatory and contrary to Indonesia's constitution.
© Copyright IBTimes 2023. All rights reserved.