Indonesia may seek to extradite captain of British cruise ship for damaging pristine coral reefs
The country's foreign ministry said damages caused to its coral reef could amount to a criminal act.
Indonesia is furious after a British-owned cruise ship accidentally smashed into one of the country's most pristine coral reefs and caused heavy damage. The incident triggered widespread anger among local residents of the popular tourist site and Jakarta has now vowed to take action against the cruise ship.
Indonesia's foreign ministry on Wednesday (15 March) said the damage to the reefs, which the locals reportedly described as "paradise", could amount to a criminal act. According to Channel News Asia, authorities in Jakarta may seek the extradition of the ship's captain back to Indonesia.
The 4,290-tonne Caledonian Sky, which was carrying 102 passengers and 79 crews, hit the reefs at low tide around Kri, one of the small idyllic islands in Raja Ampat, located west of Indonesia's Papua province.
Indonesian officials said the ship damaged more than 17,000 sq ft of the reef, which is one of the world's most diverse marine environments. The island attracts tens of thousands of travellers and divers and is surrounded by coral and fish.
The incident took place on 4 March and the ship, owned by Noble Caledonia was reportedly carrying tourists on a bird-watching expedition.
It became grounded on the reefs after it veered slightly off course. The ship later managed to refloat on a high tide, but several attempt to free it using a tug boat apparently failed. It caused damage to the corals even more, Channel News Asia noted.
Indonesia's foreign ministry spokesman Arrmanatha Nasir said: "This will not be tolerated. The government is very concerned and very worried about this incident and certainly all steps will be taken to ensure accountability."
According to local laws, it is apparently a crime to deliberately cause damage to the coral reef. And anyone found guilty may be sentenced to jail for up to 10 years.
Local diving instructor Ruben Sauyai told the BBC that the incident would deeply affect the local tourism and take up to 100 years to repair. He said he was in tears when he saw the damage, which he described was "huge and acute".
"We have tried to conserve those coral reefs for a long time, and just within few hours they were gone. I am so sad and feel ashamed to take tourists there," Sauyai said.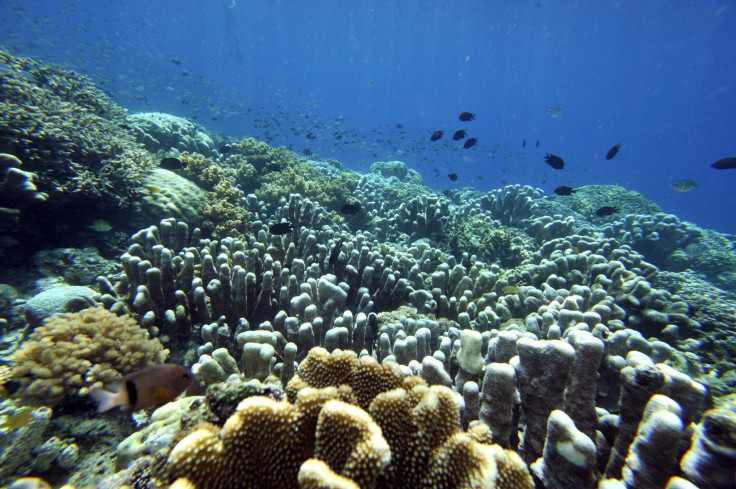 The cruise company apologised for the "unfortunate" event, while promising to work with the Indonesian government to help try repair the damage.
Ricardo Tapilatu, a marine researcher from the University of Papua, who is part of the official evaluation team assessing the damage, has estimated that it could cost up to $16.2m to restore the coral reef.
© Copyright IBTimes 2023. All rights reserved.