Mount Sinabung: Thousands Flee Sumatra Volcano Eruption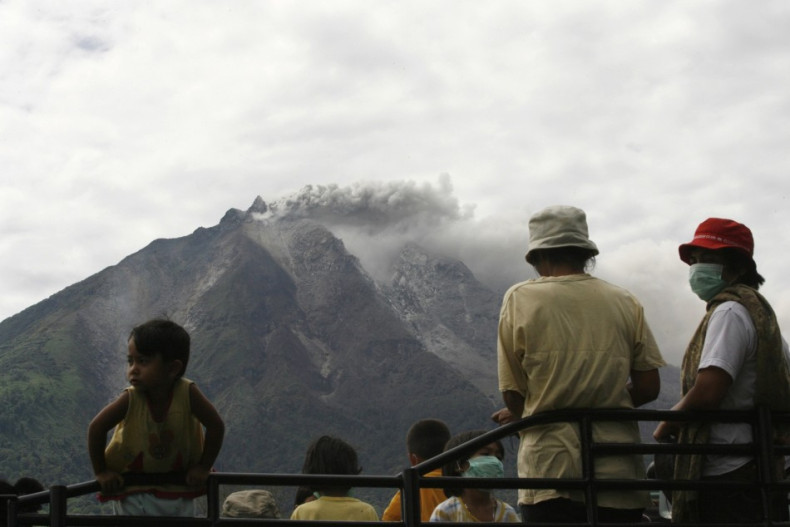 Mount Sinabung in Indonesia's Karo province erupted for the second time in three years just before dawn, with families taking shelter in halls normally used for traditional ceremonies.
Some were taken to safety by local authorities in police or army vehicles, but most fled on their own initiative.
"More than 3,000 people have been evacuated from areas within a three-kilometre (two-mile) radius of the volcano, and they are all safe," Asren Nasution, the head of North Sumatra disaster agency, told AFP.
Authorities had raised their danger warning to the second highest, said Sutopo Purwo Nugroho, a spokesman for the National Disaster Management Agency.
He added that there had been no casualties.
"There is the potential that Sinabung will erupt again, so we are asking locals to remain alert," Muhamed Hendrasto, head of volcanology at the Indonesian Energy and Mineral Resources Ministry told the Jakarta Post. He also warned that it was not possible to predict when it might erupt again.
The huge cloud of ash from the volcano delayed several flights at Kualanamu airport, some 30 miles away in Medan.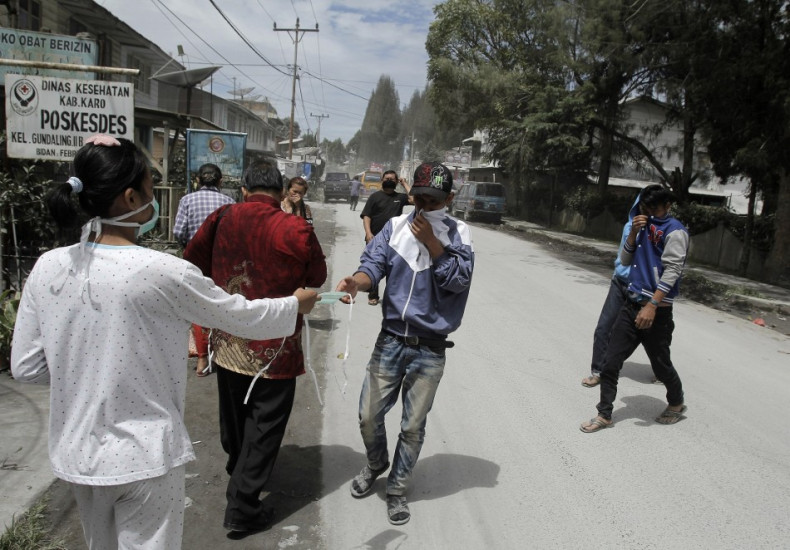 Sumatra, which is the largest island of Indonesia, sits on a tectonic fault line between the Indian and Pacific oceans. Its dozens of active volcanos have led to its name, the 'ring of fire'.
Last month six people were killed and hundreds fled villages when Mount Rokatenda on Palue island in East Nusa Tenggara province erupted, spewing ash 2,000 metres in to the air.
When Sinabung erupted in 2010 after having lain dormant for 410 years, 12,000 were forced to flee their homes.
In a series of eruptions, Indonesia's most active volcano, Mount Merapi, killed 350 people in 2010.