Indonesia is reported to have reversed its comments made on Wednesday (4 January) about cutting military cooperation with Australia after an "insulting" teaching material was reportedly found at an Australian base. Indonesian President Joko Widodo said ties with Canberra were "still in a fine condition".
"We have agreed, Indonesia, Australia, to respect each other, to value each other and not meddle in each other's domestic affairs," Widodo said on Thursday (5 January).
Australia's Defence Minister Marise Payne expressed regret and vowed to investigate thoroughly into the incident that caused military row between the two countries. However, the neighbours are thought to have shared a rocky military relationship in the recent years.
"We have indicated our regret that this occurred and that offence was taken. I think that's appropriate when a significant counterpart raises their concerns with you," Reuters quoted Payne as saying on Thursday.
She added that the findings of the report will be sent to the military and government in Jakarta. However, she denied allegations that were reportedly made by Indonesia's Armed Forces Chief Gatot Nurmantyo last year, where he accused Canberra of trying to recruit Indonesian soldiers as agents during training.
The government in Jakarta seems to have scrambled to play down the incident as its military - apparently without consulting the civilian government – announced the move to suspend ties. It was after Indonesia took offence to a material that was shown at a Perth military base which reportedly insulted the Jakarta's five founding ideology – Pancasila – and questioned its sovereignty in West Papua province.
Presidential spokesman Johan Budi said Widodo had called on the defence minister and military chief to brief him about the incident "so as not to give rise to misunderstandings that can heat things up."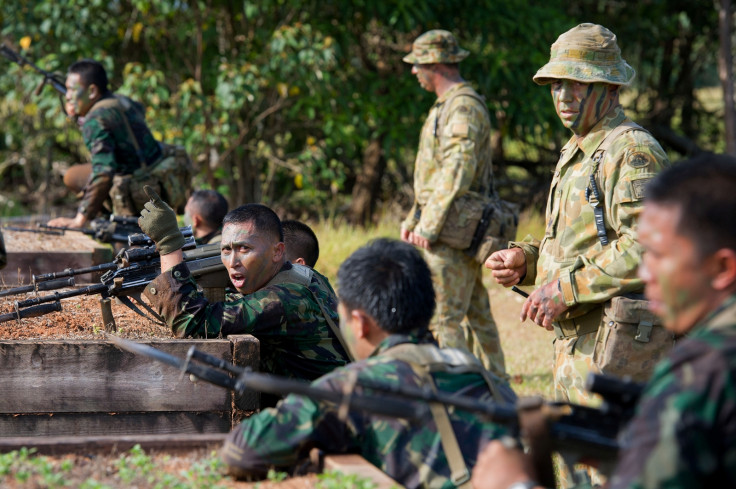 Earlier on Wednesday (4 January), Budi had said that the military had not discussed the suspension of military ties with the president. However, Indonesia's Armed Forces chief said the suspension did have Widodo's approval, according to Reuters report.
Papua province is thought to be a sensitive issue for Indonesia, which took over the former Dutch colony in 1969 after signing a widely criticised UN-backed referendum.