A Farnworth man has been sentenced to 16 weeks in jail and banned from keeping animals for life after an investigation found he was selling sick puppies to unsuspecting owners while keeping two dogs in squalid conditions in his backyard. 36-year-old Rocky Knight pleaded guilty to three animal welfare offences at Bolton Magistrates' Court on Wednesday 5 December.
The RSPCA said that they had instigated an investigation into Knight after being contacted by several people who had bought puppies from him that had then fallen ill.
"We worked alongside police who executed three warrants at a number of properties in the Bolton area following eight complaints from members of the public who had bought sick puppies – most of which were Jack Russell terrier cross poodle pups." RSPCA Inspector Pippa Boyd said. "Tragically, seven of those puppies died."
At a home in Farnsworth, investigators found two dogs being kept in "horrendous" conditions. "Dark, dank and cold pens with no warm bedding or dry areas off of the cold, hard floor," Boyn described them as. The two dogs, a pug named Phoebe and a dachshund-cross named Patsy, have been cared for by the RSPCA since and were said to be "doing well".
The two rescued pooches have already found loving new homes, the charity said. "Sadly, we were too late for some, including a little puppy whose body we found wrapped up in a plastic bag at the house," Boyd said.
According to Boyd, Knight advertising the puppies online and would tell people he had to do a "home check" and bring the puppies to them but in reality he did not want people to see the conditions the dogs were being kept in.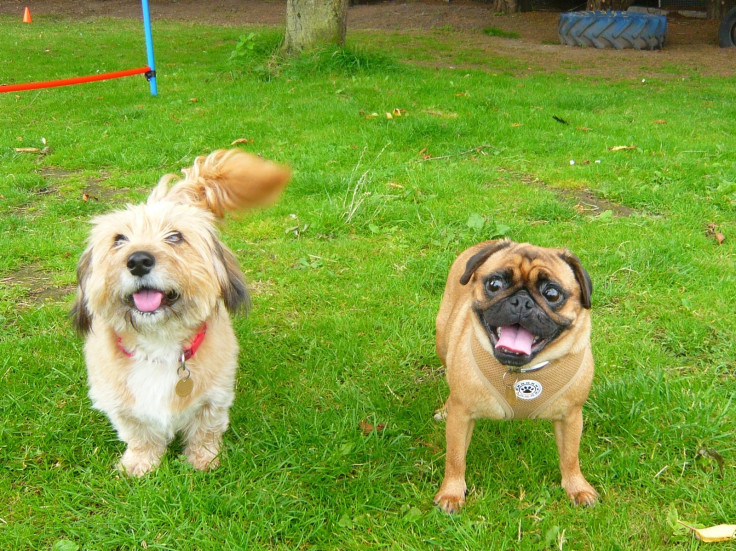 "This should be a major flag to anybody looking into buying a puppy," Boyd said. "A genuinely responsible breeder who has the best interests of their dogs in mind will be happy for you to visit the puppies in the environment they were born and see them interacting with their mother, siblings and people."
The RSPCA said that Knight had pleaded guilty to three offences of causing unnecessary suffering to puppies who had been sold on to buyers under section four of the Animal Welfare Act and had previously admitted to two offences under section nine and one other offences under section four.
Correction: An earlier version of this article said that Knight had previously pleaded guilty to one section nine offense and two section four offenses, those number were reversed and the article has been ammended.