Over the weekend I had the huge privilege of sharing the celebrations of Chelsea's title-winning players, compering the player's party on Sunday night and the bus parade through west London which was broadcast on Chelsea TV yesterday.
I'm sure all Chelsea fans will want to know what their heroes were like, particularly during the party, which was off-limits for the media. And I can honestly say I've rarely seen a happier, more harmonious dressing room, one in which everyone feels involved and there are no obvious cliques.
The party was the more intimate of the two events, and the players' behaviour reflected that intimacy. They were relaxed, basking in their achievements with friends and family. I didn't see much tomfoolery, just a bunch of lads enjoying the moment, happy in each other's company.
The bus was different. That was a public event, and the players behaved in more extrovert fashion. You may have seen Branislav Ivanovic waving his arms about at the front of the bus, or Cesc Fabregas throwing celery at the fans.
I actually asked Cesc about the celery, and he said he understands the significance of it, and he is very proud. Many will be unaware of the fact that Chelsea fans threw celery at him in anger during a League Cup final when he played for Arsenal. The fact that they are doing it now as a gesture of warmth suggests he has won them over, and quashed any doubts they may have had about his allegiance.
John Terry naturally dominated proceedings at the front of the bus, and Didier Drogba is such a character – he kept snatching the microphone from me and belting out songs! You can see that Jose Mourinho really values his personality, the way he leads the dressing room. He'll be much missed next year.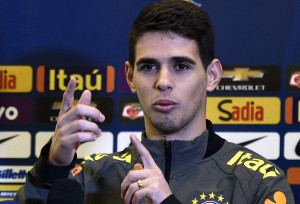 Other players are quieter. Oscar, for example, comes across as shy, while Eden Hazard was very restrained during the celebrations - although he had just had three of his teeth removed, which would put a dampener on anyone's revelry. But Gary Cahill is another dominant personality, one of Terry's lieutenants behind the scenes, and Diego Costa has some devil about him.
Everyone has seen Costa on the field, where his temper can sometimes take over, but off the pitch he's always laughing and joking, always involved in the banter, even when his limited grasp of English means he doesn't understand it. When Cesc started throwing celery, Costa was right behind him!
Roman Abramovich popped in to the players' party. He's a fiercely private man but someone who clearly cares passionately about Chelsea. Away from the cameras, he's always smiling, without really saying much. He is thrilled with the Premier League title, and delighted that the gamble he took to rehire Jose Mourinho has paid off.
Mourinho, in turn, has created a really balanced dressing room. John Terry told me during the party on Sunday night that this is one of the best squads he's ever seen at Chelsea, but talent only gets you so far. You've got to have harmony in the group, a sense of unity and collective purpose, an environment in which everyone is desperate for success, and there are no outcasts. Mourinho is a master at creating teams which are balanced on the pitch, and he's clearly done exactly the same off the field.
Jason Cundy was a hero at Stamford Bridge as a no-nonsense centre-half during the early 1990s. Today he presents the popular Sports Bar radio show on Talksport, and you can find out more about his work with the station here.
He also commentates on Chelsea games for Chelsea TV, working with fellow IBT columnist David Chidgey,and is a prolific member of the Twitterverse.