Inside Gangland London: Forget the Krays - Jamaican Yardies influence YouTube generation hoodlums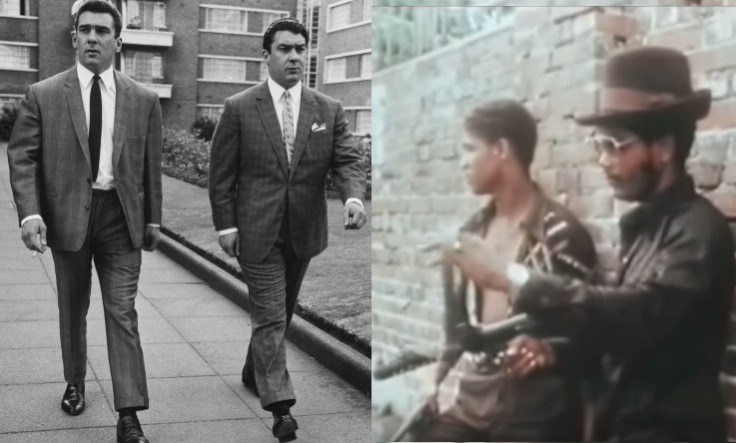 In the second feature looking at London's street gangs, IBTimes UK tracks the rise of the Jamican Yardies and how today's hoodlums continue their violent legacy.
Innocent Egbulefu was still holding a television remote when he plummeted from his Islington tower block in 1986. The Nigerian drug dealer fell 90ft to his death after ripping off Jamaican musician turned gang leader Rankin Dread.
GANGLAND LONDON: In depth coverage of organized gangs in the capital in our Flipboard magazine
Egbulefu made the fateful mistake of selling the kingpin counterfeit cannabis made of herbs and tea leaves and was in the toilet when Dread's associates arrived. Whether he jumped, was pushed or thrown from the building, the subsequent investigation into his death received little publicity at the time. But one thing soon became clear: the Yardies had arrived.
Egbulefu was the first of six early murder victims of the Yardies – violent Jamaican gangsters who emerged from the community homes, or "yards", built in west Kingston after the destruction of Hurricane Charlie in 1951.
Caribbean immigrants arrived in the UK and London in the 1950s after the government invited West Indian workers to boost employment and productivity in post-war Britain. They brought with them their culture, mainly their food and music. But eventually the ugly side of Jamaican life arrived, chiefly gun crime and drug dealing, in the 1980s driven by the crack cocaine pandemic.
From enclaves in Brixton in south London, Harlesden and Stonebridge in north-west London, and the north London strongholds of Hackney and Tottenham, Yardies eventually built a cocaine and crack-cocaine empire that controlled the London market. The city was awash with narcotics and by 1987 police seized 400kg of cocaine, a huge increase on the 80kg they were used to recovering in the years before.
As violence swept the streets on London and the body count spiralled - rivals were taken out in point-blank shotgun executions - the Met Police doubled the manpower of Operation Lucy, the unit established to tackle the Yardies and their links with the powerful US branch. When IBTimes UK asked the Met why Lucy was eventually wound down, a spokesman said he didn't know it had even existed.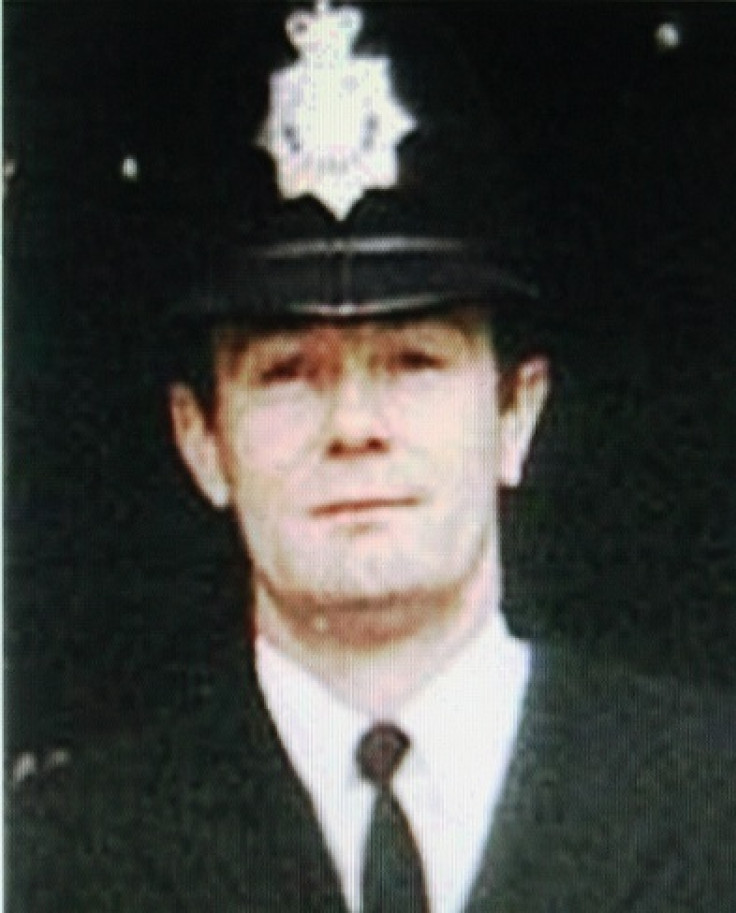 PC Patrick Dunne
Getty
The Yardies' most notorious killing was that of PC Patrick Dunne in 1993. The Metropolitan Police constable was on duty in Clapham, south London, when he was shot in the chest by Gary Nelson while investigating gunshots at the home of club security guard William Danso's home. At Nelson's trial in 2006, it transpired he had earlier that night been refused entry to a Brixton night club by Danso. Nelson was sentenced to at least 35 years in jail.
As the Yardies' power rose, cultures clashed. Former gang leader Mitch remembers in the 1990s when British-born gangsters fought a running battle with the Jamaicans. "The Yardies were there but the English n****** didn't like them," he says. "They called us "my yout" [short for "my youth", or "kid"] and "soft English boy". And we just didn't rate them, to be honest. One Yardie said to us "English boy, my yout", I said "who you calling my yout?" So I f***** him up.
"Later, one of our main figures got shot and that is when we started a war with the Yardies. We let it go on them and triumphed. Quite a few of them got 'slumped' [killed]. We thought "This is our house. You can't come here and rule our house." You had to let n***** know that we were always willing to take it further. But we always respected women, children and innocents.
"A lot of Yardies were getting robbed at this time and some of them would work with us just to be safe. We were more violent than them and they soon realised they weren't back at home in Jamaica. They couldn't dictate to us, no matter how bad they were in Jamaica. But we adopted aspects of their style of gangsterism. For example, retaliation has to be within 24 hours.
"The end [neighbourhood] was poppin'. At one point Harlesden was the murder capital of Britain. There was one week when I couldn't even get to my yard [house] because the road was tapped off. 'Ends' were getting hot, there were Trident officers everywhere."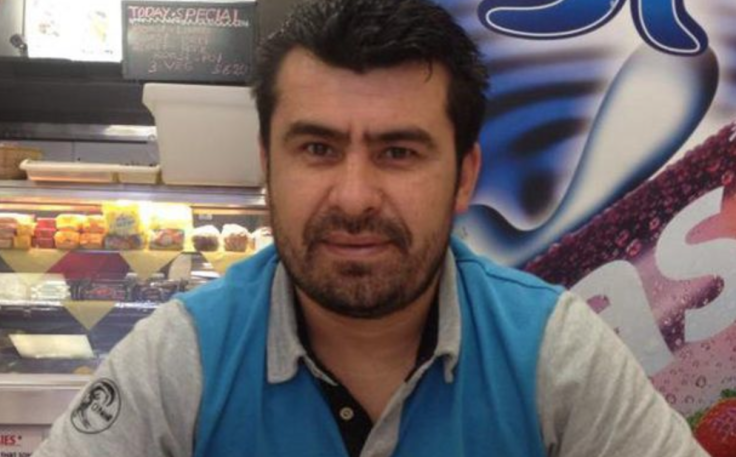 Yardies have since diminished as a major force but their influence remains in the brutality of street gangs across London. In July, Turkish father-of-two Erdoğan Güzel, 42, and Sonya Gencheva, 51, were gunned down in a hail of machine gun bullets in a drive-by shooting in Wood Green, north London. Scotland Yard believes the innocent bystanders were caught in the crossfire of rival gangs and sources have since told IBTimes UK that the accidental killings happened when a Hornsey gang allegedly missed a rival gang in a drive-by shooting.
Former north London gang member Curtis is sceptical the shooters were genuine Yardies. He said: "Jamaican yardies have little to no influence anymore on Britain's inner city streets. They are most certainly not engaged in 'turf wars'. Those days are long gone. Any violence between black gangs in London is between British born 1st, 2nd and 3rd generation black British men and women usually aged between 15 and 30 years of age.
"The gangs that operate out of that area of north London are not what I'd class as 'yardies' even if one or two may be heavily influenced by that particular style of gangsterism. Today there is a hybrid culture. It is a mix of Jamaican, British and a dash of the American cultures. The Yardies' influence is the brutality whereas the American influence is the flash aspect to it. The showing off the money, the jewellery, the cars, the materialism: that's all American."
The Krays - Gangland legends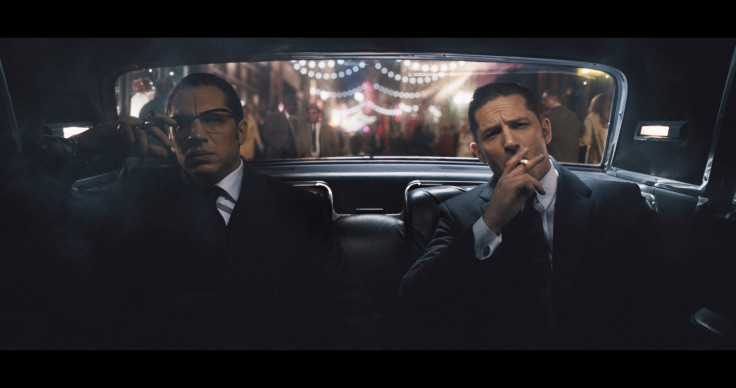 Ronnie and Reggie Kray ruled east London during the 1960s. Raised in Bethnal Green in London's East End by their dotting mother Violet, the brothers rose to become the most feared - and glamorous - criminals in the country, combining London's Swinging Sixties culture with brutal violence.
After setting up a protection racket in the 1950s, the former boxers, helped by younger brother Charlie, became rulers of an underworld empire enforced by murder. Their crime syndicate was 'legitimised' by their Esmerelda's Barn, a club in Knightsbridge, where the Krays rubbed shoulders with celebrities, politicians and sports figures.
Smartly dressed in three-piece suits, white shirts and skinny ties, the Krays looked like the movie stars whose company they craved. But their cover of respectability was soon blown after Sunday Mirror expose, while not naming Ronnie, claimed a 'crime boss' was involved in a homosexual relationship with former Conservative Lord Boothby.
A running feud against rivals the Richardson gang spilled on to the capital's streets and the pair were eventually jailed for murder. Ronnie shot the Richardson's George Cornell in the Blind Beggar pub in Whitechapel in 1966 after he called Kray a 'fat poof'. Then, one year later, Reggie viciously stabbed Jack 'The Hat' McVitie in a North London flat.
They were arrested in 1968 and sentenced at the Old Bailey to life for murder. Ronnie was transferred to Broadmoor prison after being declared criminally insane and died of a heart attack in 1995 while Reggie died of cancer in 2000. Decades after the pair conducted a reign of terror across the capital, their respective funerals saw hundreds of supporters line the East End streets they once ruled to pay respects to one of their own.
© Copyright IBTimes 2023. All rights reserved.