Intel's Ivy Bridge Processor: Top Ten Reasons to Upgrade
Intel's Ivy Bridge technology takes processor architecture to a whole new level, borrowing the best bits from its predecessor - Sandy Bridge.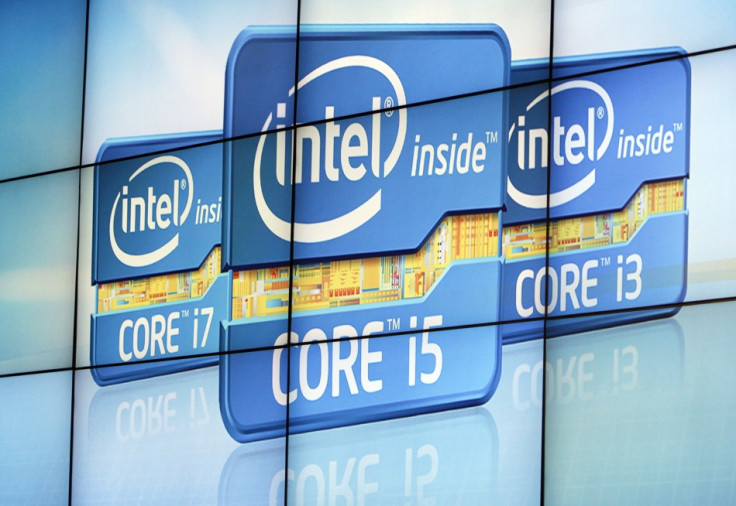 The ongoing battle for supremacy among the world's tech giants is heating up as each company seeks to establish itself as the leading force in the market.
Intel seems to have acquired a certain knack for market dominance, primarily by employing new variations on CPU designs every year. The third-generation Core processor that had initially been scheduled for a January 2012 launch have eventually arrived, with the development codename - Ivy Bridge. The new chip is based on advancements from second-generation Core chips (better known as Sandy Bridge) which introduced new capabilities and features.
Check out the rundown of the ten most essential elements of the Ivy Bridge platform:
Intel's Latest Innovation - 22nm Architecture and Support for USB 3.0
The advent of the Ivy Bridge chips marks the latest phase of innovation in Intel's ongoing development cycle. Expect an updated production process followed by a revamped micro-architecture every year, as Intel plans to unearth new processor technology annually to stay ahead of the competition. The latest is this 22 nanometre (nm) fabrication process which has been used in the Ivy Bridge architecture, which is the first in the market, and should result in power efficienies. Another welcome addition is the integrated USB 3.0 support. The previous range (Sandy Bridge) didn't come with this as standard, so extra chips had to be fitted in order to offer faster transfer speeds that USB 3.0 offers.
Sandy Bridge Overhaul
The advent of Ivy Bridge technology paves the way for the third-generation of Core i3, i5 and i7 processors, which focus on combining superior performance with lower power consumption, compared to the Sandy Bridge line. Recent laptops such as the Samsung Series 9, the Asus Zenbook UX21 and the Toshiba Qosmio X770 are based on the Sandy Bridge's 32nm process, which permits packing greater number of power-efficient transistors into a smaller space than was previously possible.
The Sandy Bridge overhaul grants the same game-changing features to the Ivy Bridge platform. Some of the salient features include: Smart Response for quick and easy caching of data to a solid-state drive; Quick Sync Video, for faster video transcoding; Wireless Display (WiDi), for transmitting display signals over the air to a HDTV; and Turbo Boost 2.0, which temporarily boosts processing speed if your CPU has the necessary electrical and thermal provisions.
Tri-Gate Transistors
Ivy Bridge processors feature game-changing Tri-Gate transistor technology, which substitutes the traditional two-dimensional "planar" design with one using conducting channels on three sides of a vertical "fin" structure. The new processor architecture yields superior power efficiency by reducing power drain and translates to higher performance.
Better Battery Life
Various benchmark tests confirm a desktop PC loaded with Core i7-3770K, with all four cores pushed to their limits on peak loads, was found to use about 30 watts less power than the chip's immediate predecessor, the Core i7-2700K, reports PCMag. More power efficiency in turn translates to better battery life, as the CPU can deliver greater performance while drawing less power.
Enhanced Graphics Standards
Sandy Bridge processors introduced the integrated video chips directly on to the processor die technology. However, these were too slow for graphics-intensive applications and purposes like high-end gaming and also incompatible with gaming platforms higher than DirectX 10.1. The advent of Ivy Bridge technology brought some respite with improved video rendering using Intel HD graphics 2500 and 4000 in place of Intel HD Graphics 2000 and 3000. Besides, the support for DirectX 11 rendering with Ivy Bridge is a big leap forward for Intel. However Nvidia claims unless you are using one of its new GeForce 600M line of discrete graphics chips, a lot of AAA titles will still be unplayable with HD 4000 graphics.
Higher Over-Clocking
Running on version 1.3 of Intel's Extreme Memory Profile, the new Ivy Bridge architecture supports real-time core ratio changes and improved overrides for processing, graphics and memory functions. Besides, it offers options for tweaking your system's performance beyond the capability of either Sandy Bridge or Sandy Bridge Extreme CPUs. It is possible to push the Core i7-3770K from 3.5GHz to 4.6GHz using a stock fan and heat sink. Using crude methods and even more aggressive cooling, you should be able to rack up even higher clock speeds. You will, however, need a motherboard with the Z75 Express or Z77 Express chipset, opines PCMag.
Compatible with Sandy Bridge
Contrary to Intel's known history of forcing people to upgrade their motherboard to support every new processor that lands in the market, the new Ivy Bridge processors are backwards compatible. This means new processors run on the same old LGA1155 socket supported by Sandy Bridge motherboards. All you have to do is update your computer's firmware, BIOS and video drivers. You should however note there are only four motherboards (H61, H67, P67 and Z68) using the 6 series chipset, which support Ivy Bridge processor and if your computer readily ships with one of these then you've got all you need.
Targets Mainstream Spectrum
Ivy Bridge chips have made their debut only in the mid-range desktop users segment. All 14 new processors representing Core i5 or Core i7 models feature quad-cores and eight-thread architecture (unlike higher-end Sandy Bridge Extreme chips like the Core i7-3930K and the Core i7-3960X Extreme Edition, each of which features six cores and 12 threads). The only exception to the rule is the Core i7-3920XM mobile chip from the Extreme Edition family, which also offers quad-core and eight threads, as well as an 8MB cache and 2.9GHz clock speed (considering the Turbo Boost feature can crank up the speed from 3.6GHz to 3.8GHz).
Fancy Your Innate Desires with Ultrabook Designs
Intel seems to have hit a technical snag in trying to produce Ivy Bridge processors for ultrabooks and hence we will not see them for a couple of months yet. When they do finally come out, the chips are expected to be low-voltage, dual-core models.
Ivy Bridge Available for Purchase
Ivy Bridge processors such as the Core i7-3770K are already available in the market and PC versions across all brands porting the new chipset can be purchased from all major manufacturers. For instance, two new desktop systems Velocity Micro Raptor Z90 and Asus Essentio CM6870 harbour the Ivy-Bridge technology, which might give you an idea on what to expect with the overall hardware configuration.
Missed Intel IDF 2011 at San Francisco? Catch up on Graphics and Media tech talk from Intel architects on Intel's upcoming 22nm processor code-named Ivy Bridge in the video below:
MUST READ: Lenovo Debuts Ivy Bridge-Equipped Computers in May
© Copyright IBTimes 2023. All rights reserved.