The super popular, augmented reality Pokémon Go game is not so great for players' physical safety, police in the US have warned.
Players tracking down a rare Pokémon can become so focused on the hunt that they do not pay attention to their surroundings. They can also put themselves in danger by travelling or wandering into unsafe spots.
New Jersey police are so concerned about the potential risks that they have issued an advisory to players, reported ABC News,
"Please be aware of your surroundings and always use best practices for personal safety no matter where an app tells you to go," West Windsor Police Lieutenant Garofalo wrote in the advisory. "That rare Pokémon may come at the cost of your car or possibly your life."
Garofalo said that he has already warned officers that people who are acting bizarrely or wandering in strange locations may just be playing the smartphone game.
"If someone is in the park late at night, this is probably the reason why," he said. "They're not necessarily trying to smoke or do anything illegal."
"I actually downloaded it myself, just to see what was going on," Garofalo told ABC News. "I caught a Pokémon in the police station to get an idea of what these people are doing."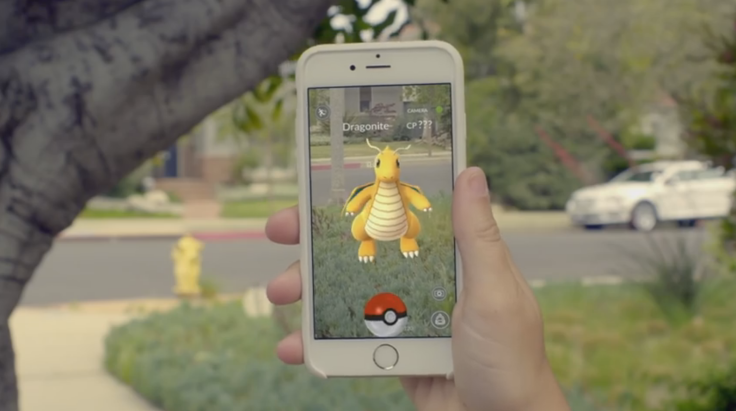 The smartphone game, in which users hunt for cartoon Pokémons from the popular TV and video game series, has exploded across the US and other countries. Players must travel to various and often unfamiliar — sometimes unsafe — real-world locations in order to progress in the game. There have been accounts of players in the US discovering a dead body, trespassing in areas they are not allowed, and being robbed.
"Don't do anything that you normally would think is bad," Garofalo reiterated. "Normally you wouldn't go to a deserted alley at 3am. That shouldn't change just because an app said you should."
Players are reportedly so focused that they are oblivious to danger, a main risk that the game is presenting. Hackers are already taking advantage of the game's popularity to spread malware giving them "complete control" of Android devices.
In addition, some Apple iOS users who signed up for the app on their Google account are finding that the game is granting "full account access" without permission. Even more ominously, police in Missouri said armed robbers were apparently using the app's geo-location feature to locate and target victims.