International court is not targeting Africans its leader tells Ugandan President Museveni
Silvia Fernández de Gurmendi met Museveni at the end of her visit to Uganda.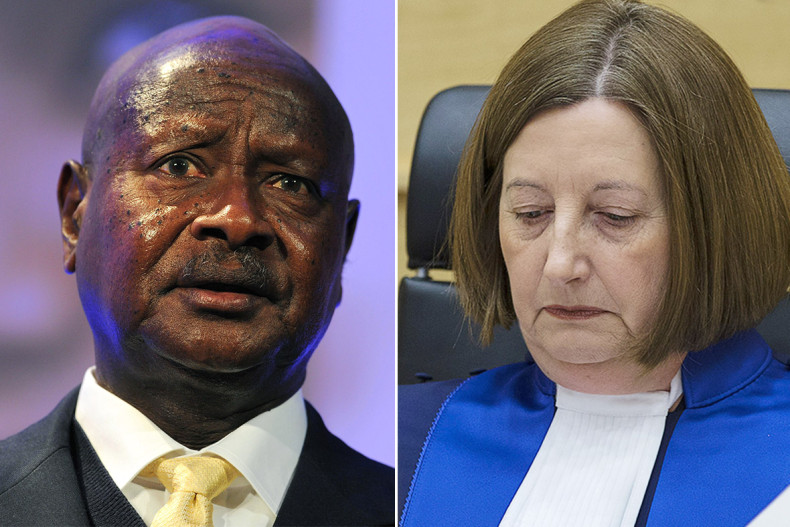 International Criminal Court (ICC) President Silvia Fernández de Gurmendi ended her visit to Uganda by meeting President Yoweri Museveni, a vocal advocate for abandoning the Hague court, yesterday (1 March).
This was Fernández's first official visit to Uganda, where she visited victim assistance projects supported by the Trust Fund for Victims (TFV, see What is the Trust Fund for Victims?), an independent body associated with the ICC.
During her visit, Fernández' assured Museveni and his African counterparts that the international court is not targeting African leaders, and that it is playing its role of dispensing justice across the world.
Last year, Museveni, who is seen as a potential contender to join the "exit" club, described the ICC as "useless" and praised South Africa and Burundi's move to leave the tribunal. Museveni previously urged African leaders to establish an African court to handle African issues.
The ICC president praised Uganda for the hospitality it has given to all refugees coming into the country.
Earlier this week, the ICC president travelled to the north of the country to meet victims of the Lord's Resistance Army (LRA) rebels, who are benefiting from TFV's assistance projects.
The LRA has not been active in northern Uganda for 10 years, and many NGOs have left the region. "You have to imagine that the psychological trauma that affects a large part of the population in northern Uganda is not something that can disappear in a few years. It remains," Pieter de Baan, executive director of the TFV, said. "And this is one of the most difficult problems to tackle. So we found that there is still a lot of work to be done."
Fernández visited Awach Sub-county headquarters in Gulu District on Monday (27 February), where she met about 100 war victims from the districts of Omoro, Amuru and Nwoya. 1,427 LRA war victims currently receive support from the TFV in these four districts.
What is the Trust Fund for Victims?
The establishment of the international court in 2002 resulted in the creation of the TFV, under article 79 of the founding Rome Statute.
According to the TFV, its role is to "support and implement programmes that address harms resulting from genocide, crimes of humanity and war crimes". To achieve this, the TFV has a twofold mandate: to implement court-ordered reparations and to provide physical, psychological, and material support to victims and their families.
Overall, more than 100,000 victims in Uganda and the Democratic Republic of Congo (DRC) are directly supported by the fund. The fund hopes to expand its activities in other countries such as Mali, the Central African Republic or Ivory Coast.
Between 2004 and October 2014, the accumulated total of contributions to the TFV amounted to over €20.4m (£17.4m, $21.5m).