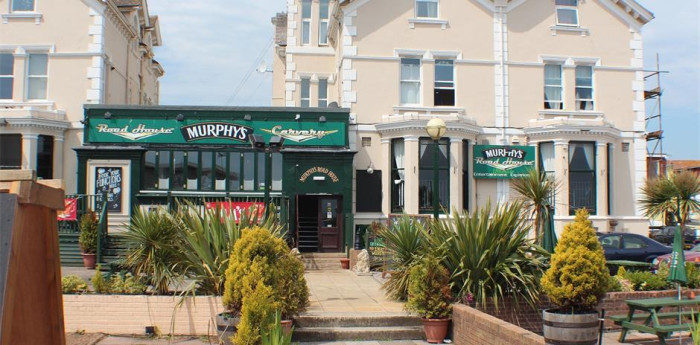 An investigation is under way after a 38-year-old man died in hospital, after being restrained by police during a disturbance outside a bar in Paignton, Devon.
The incident took place around 9pm last Wednesday night (29 April) when police were called to Murphy's Roadhouse on the Esplanade in Paignton, part of "England's Rivier". The man was taken to Torbay District Hospital.
The incident had already been referred to the Independent Police Complaints Commission (IPCC), before the man's death on Saturday (2 May).
During the disturbance, there was an altercation between two men and door staff at the pub. Men aged 35, 43 and 54 arrested on suspicion of affray during the incident have now been bailed pending further enquiries. Another 35-year-old man was released without charge.
Following the incident a local painter and decorator called Vernon told the Torquay Herald Express he saw the man being treated at the scene.
"The man looked dead to me," said Vernon. "Ambulance crews were working on him for 20 minutes to resuscitate him. He was just lying there on the floor. It was very upsetting for my children. I picked my daughters up from the cinema with my son, and we just saw him on the floor."
Devon and Cornwall Police Assistant Chief Constable Russ Middleton said: "Our thoughts and condolences are with the family, and we are providing support at this difficult time.
"The Force's Major Crime Investigation Team has already commenced an investigation into this incident and that will continue.
"We will also co-operate fully with the IPCC's separate independent investigation into police involvement in the incident."
In February, it was reported that complaints against Devon & Cornwall Police had risen by 11% to 1,364 in 2013/14 against a national average rise of 15%. However, the number of complaints per 1,000 employees was far higher in the force than the national average – 359 compared to the average of 251.