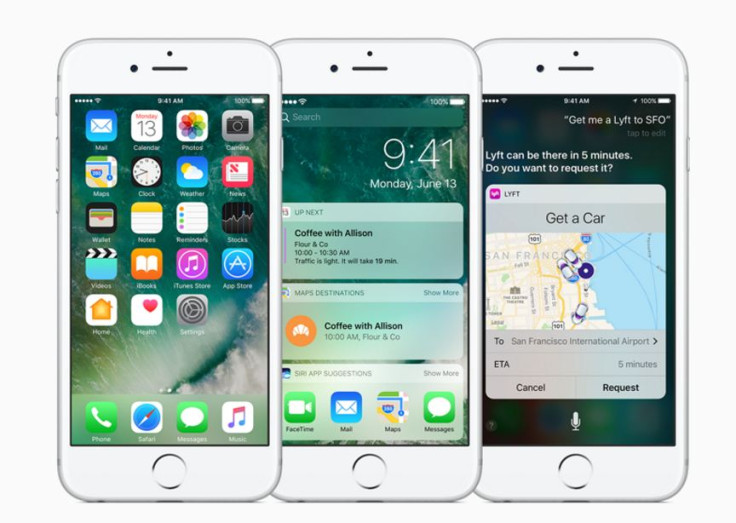 If you do not want built-in apps on the home screen of your iOS 10 device, Apple has an option to remove them. Removing apps from the home screen will also remove related user data and the configuration file associated with the particular app. This will also affect related system functions on Apple Watch.
If your iPhone, iPad or iPod touch is running iOS 10, you can remove apps such as Calculator, Calendar, Compass, Contacts, FaceTime, Find My Friends, Home, iBooks, iCloud drive, iTunes Store, Mail, Maps, Music, News, Notes, Podcasts, Reminders, Stocks, Tips, Videos, Voice memos, Watch app and Weather. But keep in mind that built-in iOS apps take together less than 150MB of space, hence removing them does not free up space on the device.
How to remove built-in iOS apps from home screen
• Touch and hold an app on the home screen until it begins to jiggle
• Tap the X mark appearing on the app, then tap Remove
• Press the Home button to complete
If you want to add a built-in app that you have removed previously, follow the steps below:
• Go to App Store then search for that particular app. Tap the icon with an arrow facing downward to restore the app
• Wait for the restore process to finish. Now open the app from the home screen.
What happens after you remove apps?
If you remove Contacts, the contact information will remain in the Phone app. If you remove FaceTime app, you can still make and receive calls in Contacts and Phone. You will not be able to use iBooks, Maps, Music or Podcast with CarPlay, if you remove them. When you remove the Watch app from iPhone that is paired with an Apple Watch, you should see an alert asking you to unpair your Apple Watch first.
If you remove Stocks or Weather app, they will not be available elsewhere and you will not find them in Notification centre on your iPhone, nor Complications or Glances on Apple Watch. If you remove Calculator, it will not be appear in the Control centre.