As usual, the cat and mouse game between Apple iOS developers and the community of iOS hackers assumes new heights of battle with the release of latest update - iOS 5.1.1 - from the Cupertino company. The new update surfaced just a few hours ago, while the community of jailbreakers and Dev Teams are busy updating their respective unlock and jailbreak utilities.
Although, the new iteration of Apple's software does not bring any new features, the entries to the change-log indicate bug fixes and performance optimisations. It is a welcome relief to users with older basebands and depending on Ultrasn0w utility to unlock their iOS devices to support new jailbreak tweaks and apps, as the Ultrasn0w Fixer has been updated to support the latest Apple software - iOS 5.1.1.
The new update to Ultrasn0w Fixer supports the following iPhone 4 and iPhone 3GS basebands:
01.59.00
04.26.08
05.11.07
05.13.01
05.12.01
06.15.00
According to Redmond Pie, a whole new official version of Ultrasn0w is in the works, however, the jailbreak developers have unleashed a quick fix solution to get you cracking with iOS 5.1.1 unlock using this Ultrasn0w Fixer update and unofficial Cydia package.
In order to use this update, you will need to have a jailbroken device on iOS 5.1.1 using custom firmware and old baseband preserved. Click here to follow the step-by-step guide to jailbreak your device using Redn0w on iOS 5.1.1.
How to Unlock iPhone 4 and iPhone 3GS Using Ultrasn0w Fixer
Here is the step-by-step guide to unlock your jailbroken device to support the full functionality of iOS 5.1.1 along with unrestricted support for jailbreak apps and tweaks.
Step 1: Open Cydia, navigate to Manage > select Sources.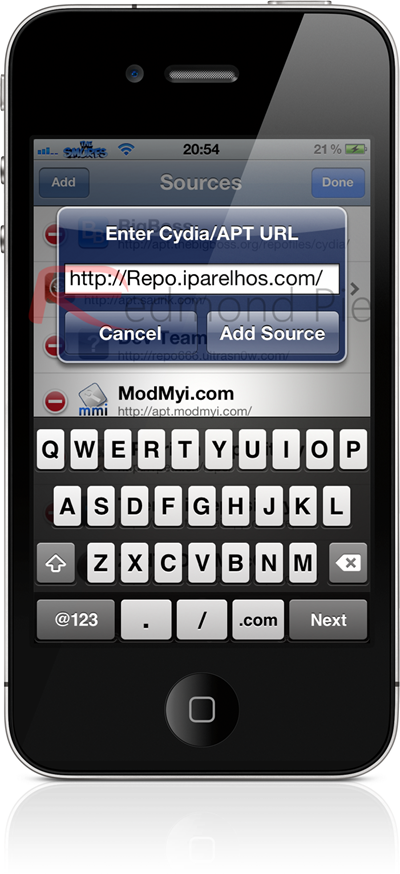 Step 2: Select Edit and tap Add to add the required repository. Then type http://repo.iparelhos.com into the pop-up and then hit Add Source.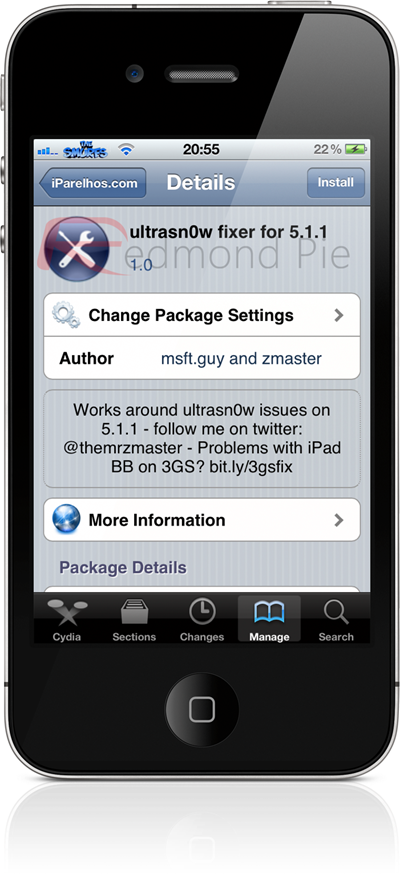 Step 3: Once the repo is added, select in the source list which will bring up the Ultrasn0w Fixer 5.1.1 utility. Select the Fixer utility, and hit the Install button located in the top right hand corner. It won't take more than a few seconds to install.
Step 4: Once installation is complete, the latest official version of Ultrasn0w - 1.2.5, needs to be installed. Select Search in Cydia, type in "Ultrasn0w" and look for the package.
Step 5: Once you find the package, install it normally and that ends the unlock procedure.
Before we conclude the tutorial, it is imperative to note that the Fixer must be installed first, followed by official version of Ultrasn0w and not vice-versa. Unlike the usual way of applying fix after installing the app or tweak, this one does the trick in the reverse way - fix first and then install the app/tweak.