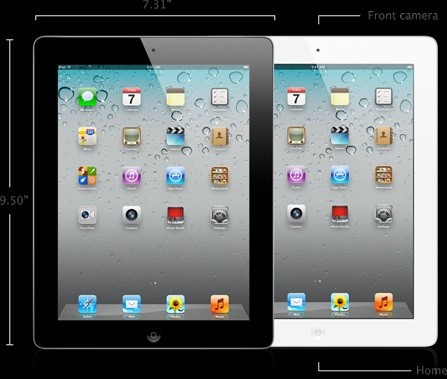 The Redsn0w update 0.0.12b1 brings support for untethered compatibility with iOS 5.1.1 (A4 devices only). This update inherits the Absinthe exploit to jailbreak, untethered, the iOS 5.1.1 operating system.
However, as Redmond Pie notes, if you have already jailbroken your iOS device using Chronic Dev's Absinthe, you no longer need install the Redsn0w jailbreak update.
Nevertheless, those users looking to unlock devices using tools like Sn0wbreeze, PwnageTool or Redsn0w for restoring to a custom firmware on A4 devices should get the new Redsn0w update for performance optimisations and enhanced compatibility with Rocky Racoon's 5.1.1 untether solution.
iOS 5.1.1 Untethered Jailbreak Supported Devices
Here is the complete list of supported devices with the new Redsn0w jailbreak update on iOS 5.1.1:
iPhone 4S
iPhone 4
iPhone 3GS
iPad (3rd gen)
iPad 2
iPad 1
iPod touch 3G
iPod touch 4G
Apple TV 2G
Things You Need:
How to Jailbreak iOS 5.1.1 Untethered Using Redsn0w 0.9.12b1
Step 1: Connect your iDevice to your computer via an USB cable and download the latest version of Redsn0w [download links: OS X | Windows]
Step 2: Launch the download, click the "Jailbreak" button and then "Install Cydia". (If running on Windows, make sure you run the tool in Administrator mode)
Step 3: Follow Redsn0w instructions to get the device into DFU mode
For Unlockers: Those who want to create a custom firmware (for A4 devices only), select "Extras" and then choose "Custom IPSW". Select the downloaded iOS 5.1.1 IPSW firmware file and let Redsn0w create the custom firmware file. Once the process completes, enter Pwned DFU mode by choosing "Pwned DFU" from Redsn0w's Extras option and restore to custom firmware using iTunes. You can now install the latest Ultrasn0w 1.2.7 to unlock your device on the older baseband.
Step4: Wait until Redsn0w completes jailbreaking your iOS device. You will be prompted for a reboot; proceed with the reboot
Step 5: On restart, check for the Cydia icon on your device's home screen. If you see the icon, it confirms the jailbreak was successful.
Users who have successfully jailbroken their iPhone 4/3GS (using the above Redsn0w jailbreak tool), can now unlock their iOS devices (to support multiple carrier networks) by following our step-by-step guide for using Ultrasn0w 1.2.7.