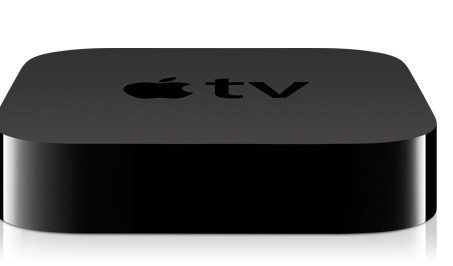 Apple is set to release updates for the second-generation Apple TV, in an attempt to patch jailbreak related vulnerabilities. In response, the FireCore team of hackers has released a new Seas0nPass update, to provide support for Apple's release - firmware 5.0.2.
According to Redmond Pie, the updates, which offer an overhaul of the User Interface (UI), suggest Apple could be starting to pay more attention to protecting the Apple TV against hacking, much as they do their iOS software. However, a recent tweet by jailbreaker NitoTV confirmed the new update did not alter the set's susceptibility to an untethered jailbreak.
In related news, there is still no news for users looking to jailbreak the third-generation Apple TV.
The latest version of Seas0nPass can be downloaded from the following links:
Download Seas0nPass [Windows / Mac]
Users can also download Sn0wbreeze v2.9.6 to untether jailbreak Apple TV on 5.0.2 firmware. Download it from here.
How to Use Updated Seas0nPass to Jailbreak Apple TV 2G on iOS 5.0.2
Here is the step-by-step guide to untether jailbreak Apple TV 2G on 5.0.2 firmware:
Step1: Get the latest version of Seas0npass; ensure you get either the Mac or Windows version, depending on your requirements. Once downloaded, unzip Seas0npass.zip and launch Seas0nPass.exe
Step 2: Seas0npass supports restore-based jailbreak and hence requires a custom built IPSW. Click on the Create IPSW option to begin the process
Step 3: The latest Apple TV firmware (5.0.2) will be downloaded. Using this file, Seas0nPass will create a custom jailbroken file
Step 4: Wait for the prompt signal during setup, connect your Apple TV to your Mac or PC. Keep the power cable disconnected at this time. When the light on the front of the Apple TV begins to flash rapidly, point the remote at the device's receiver and hold both the Menu and Play/Pause buttons for seven seconds
Step 5: Release the buttons after seven seconds. iTunes will launch automatically and initiate the restore process. Don't be alarmed by multiple windows opening on the screen. This is part of the setup process
Step 6: Once the process is complete, iTunes will confirm successful restore. The Apple TV is now unlocked or jailbroken. You can check this by connecting the device to a television and browsing the interface. At the bottom right hand corner of the screen, you should see a temporary FC logo which confirms a successful restore